WhatsApp has finally released its most searched feature over the web which is how to use WhatsApp on PC. WhatsApp for PC feature enables the user to send and receive WhatsApp messages on PC or Laptop without installing any third party software or emulators. Right now WhatsApp can be accessed on PC through web browser or by installing the WhatsApp program file.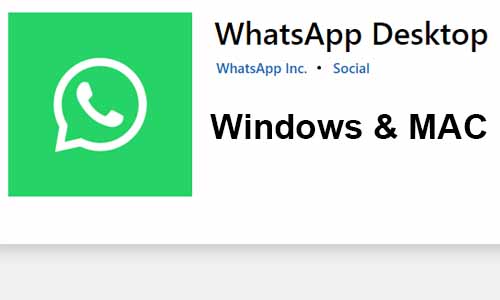 Previously WhatsApp users who are most attached to desktop or laptop used to use WhatsApp on their PC by installing emulators like Bluestacks, Youwave etc. This method of using WhatsApp used to slow down the PC or laptop's as well as to load the emulators it was to consume lot of time of the user, but that was an unofficial way to run WhatsApp on PC.
Steps to use WhatsApp on PC using Web WhatApp
If you want to use WhatsApp on PC without installing any software program then Web method will be suitable for you.
To use WhatsApp through Web, open any web browser on your PC
Access the URL https://web.whatsapp.com/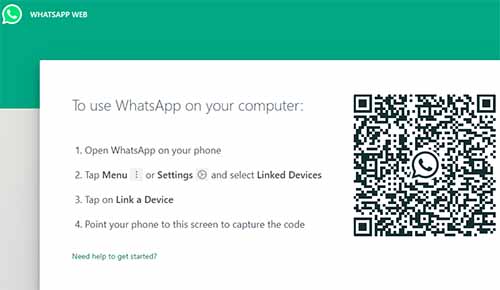 On visiting the above URL, it will generate a QR Code
To login you need to open WhatsApp on your phone, tap on the menu by tapping on the three dots appearing at the top right corner in WhatsApp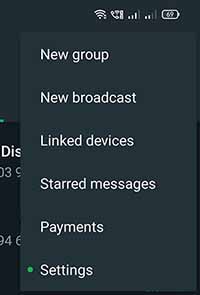 From the available option, just tap on the Linked devices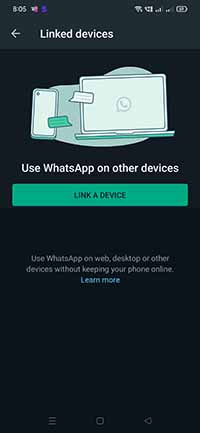 On linked devices page, tap on the link a device option
If your phone has password protection or fingerprint authentication then it will ask you to authenticate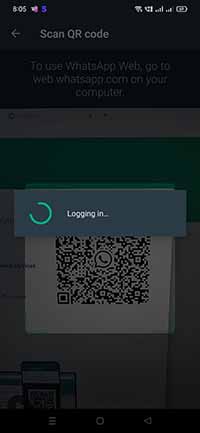 QR Code scanner will open on your phone, you need to scan the QR Code presented in the browser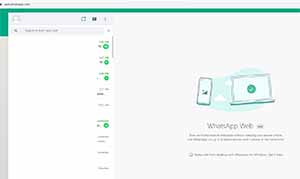 Once you have scanned the code, you will be logged in to WhatsApp account in the web browser
You will have to keep your phone connected to the internet as WhatsApp Web connects to your phone to sync the messages.
This is a simple method which will help you to view your WhatsApp Messages as well as let you to chat on PC using the WhatsApp Web Feature.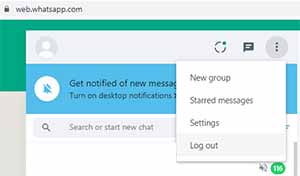 If you want to log out from WhatsApp Web you will just have to click on menu in the WhatsApp Web and click on log out button.
Suppose if you have paired your smartphone device with multiple computers or laptops than from your smartphone device WhatsApp Web option you can select Log out from all computers.
WhatsApp Desktop app
If you are not comfortable using the WhatsApp through web method, then WhatsApp also offers it's app for Windows as well as Mac OS.
Here to use WhatsApp on PC, you need to download and install the app program on your Windows or Mac computer or laptop.
Download the app from the above download button depending upon on your PC OS.
If you are downloading for Windows then it will open Microsoft Store from where you need to click on the get app button and download the WhatsApp Desktop app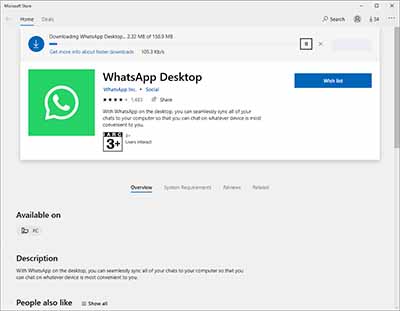 Open the installed app, and follow the same process as you do to setup WhatsApp web, by scanning the QR Code displayed.