WD Warranty Registration: It is always recommended to complete the online product registration process on manufacturer's website following your purchase, if this option is provided by the manufacturer. Western Digital Technologies, Inc. (WD) indeed offers this product registration feature in the form of western digital registration.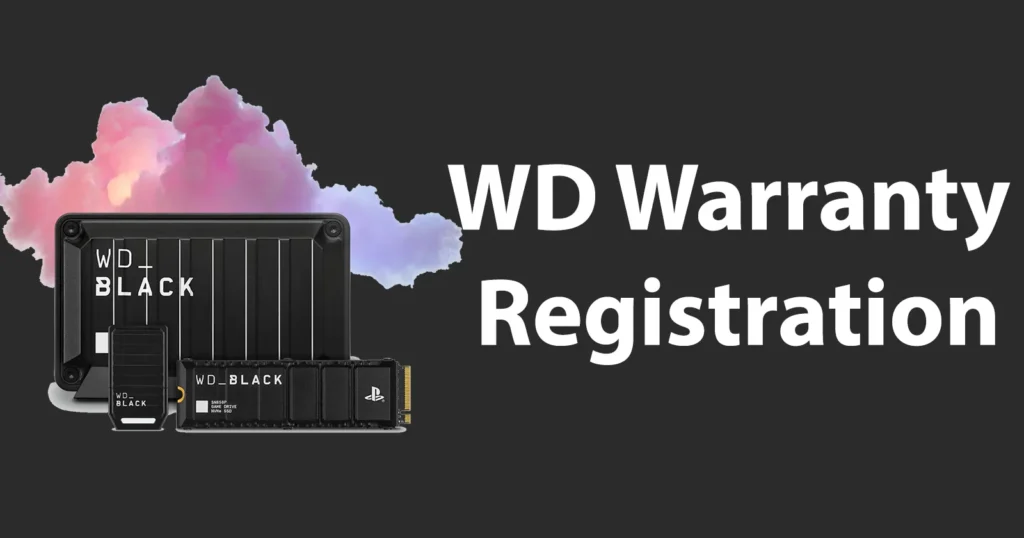 WD Product registration offers several advantages, including ownership confirmation, full utilization of manufacturer warranty benefits, facilitation of replacement processes, and timely notifications regarding available software and firmware updates for your device.
So today we will guide you to perform the WD Warranty Registration.
WD Warranty Registration
To register WD Product visit the WD Product Registration page https://support-en.wd.com/app/account/assets/product-registrationweb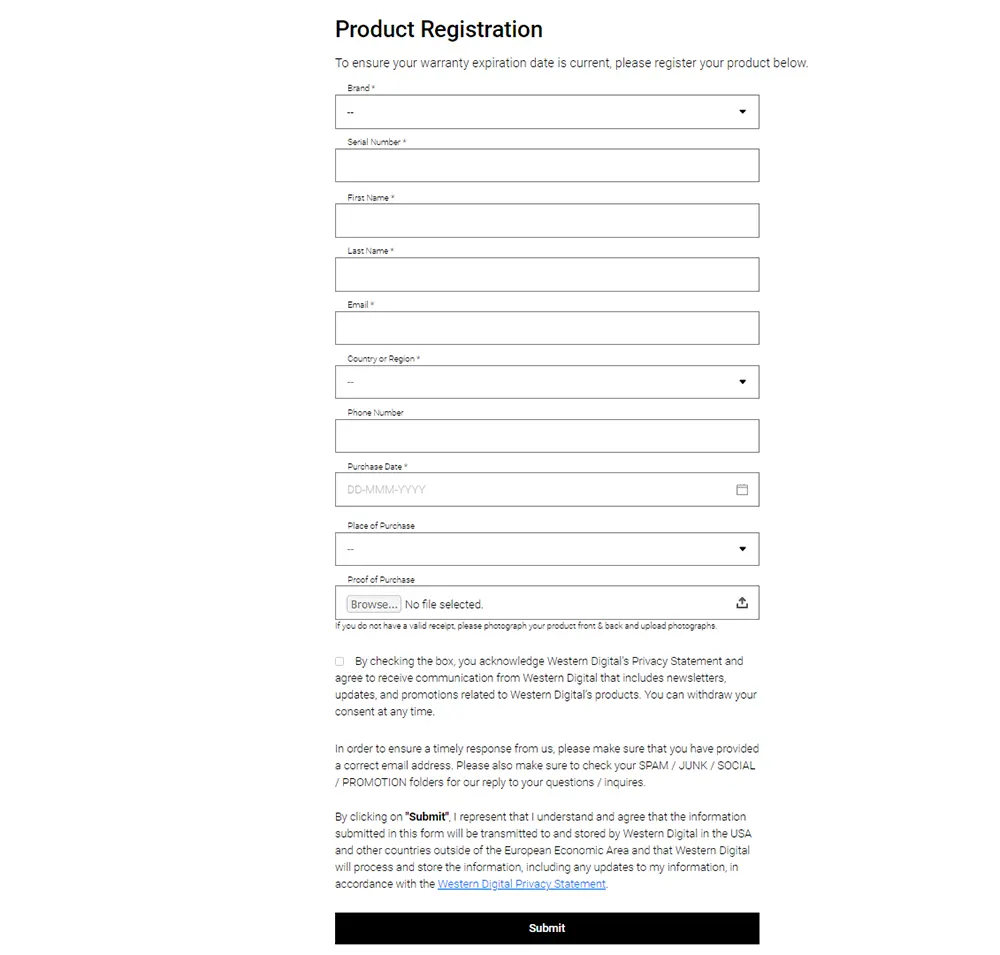 From the WD Product Registration Page, Select the Brand of the Product, Enter the Serial Number which will be printed on back side of the product, First Name, Last Name, Email id, Country or Region, Phone Number, Purchase Date, Place of Purchase, Proof of Purchase (upload a valid receipt invoice photograph of the product), tick mark on the box to acknowledge Western Digital's Privacy Statement and click on the Submit button.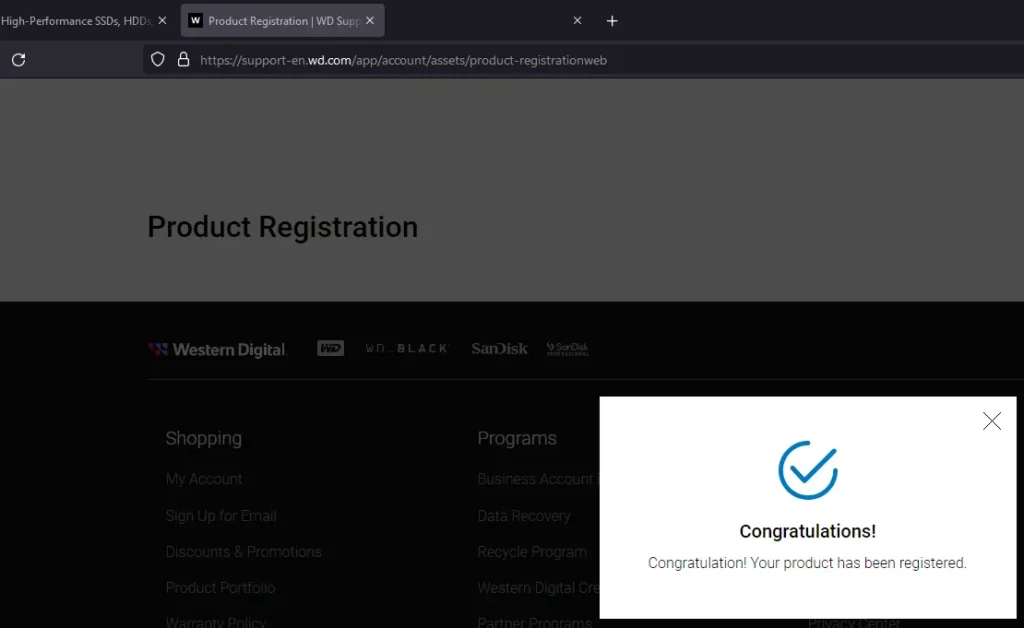 That's it you are done with Western Digital Product Registration, a pop-up will appear "Congratulations! Your Product has been registered."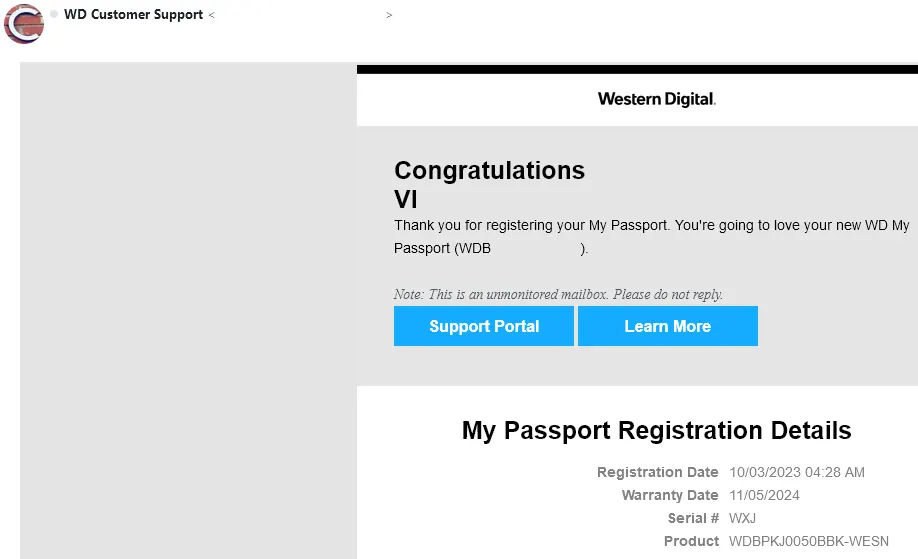 You will also receive WD Registration email stating "Congratulations! Thank you for registering your WD" and will also enclose registration date, warranty date, serial number and product.
How to Check Western Digital Warranty Status
If you have done Western Digital Product Registration, then you can check the Western Digital Warranty Status to know whether the product is still under the warranty or not. WD Warranty can be checked by passing the product Serial Number, so you will need to keep the Product Serial Number handy of which you wish to do WD Warranty Registration Check.
To check WD Warranty Status visit the Check Warranty Status Page of WD https://support-en.wd.com/app/warrantystatusweb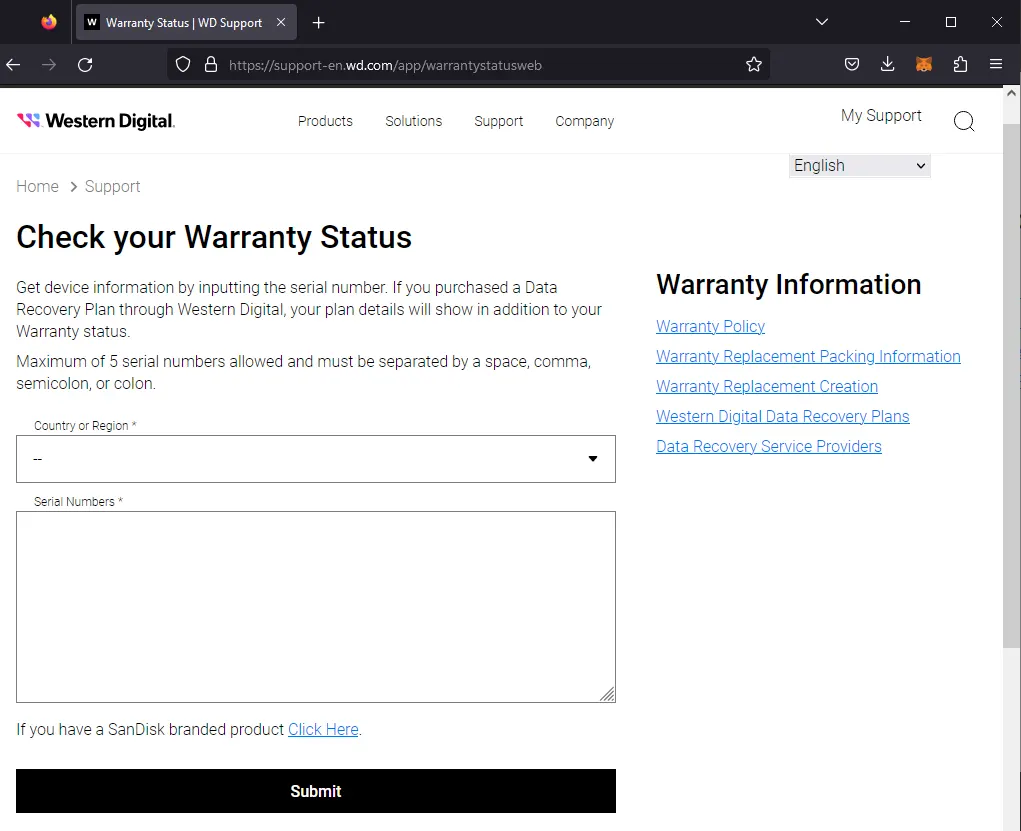 From the Check your Warranty Status form, select the Country or region from the list
Enter your product serial number, the product serial number will be printed on back side of the device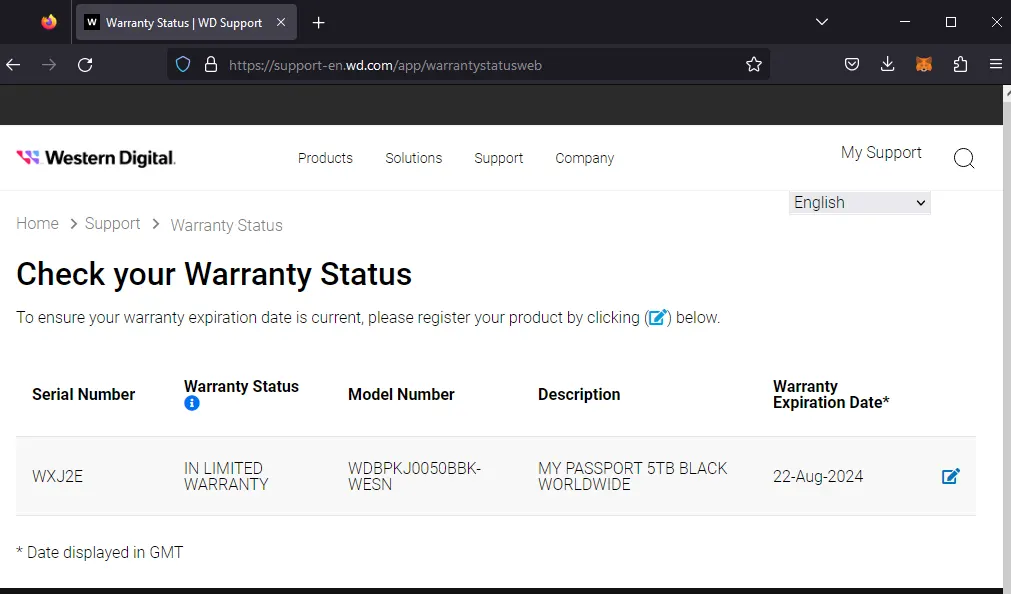 Click on the Submit button and the WD Product Warranty details such as Warranty Status, Model Number, Description (Product Name), and the Warranty Expiration Date.