Spotify, a widely used music streaming application, offers a noteworthy feature known as "Hide/Unhide Song". This feature allows users to conceal specific songs within their playlists. It proves particularly beneficial when one wishes to restrict others from accessing certain songs within their list. Once a song is hidden, it can't be played until you decide to unhide it. This functionality ensures privacy and control over the availability of selected songs to others.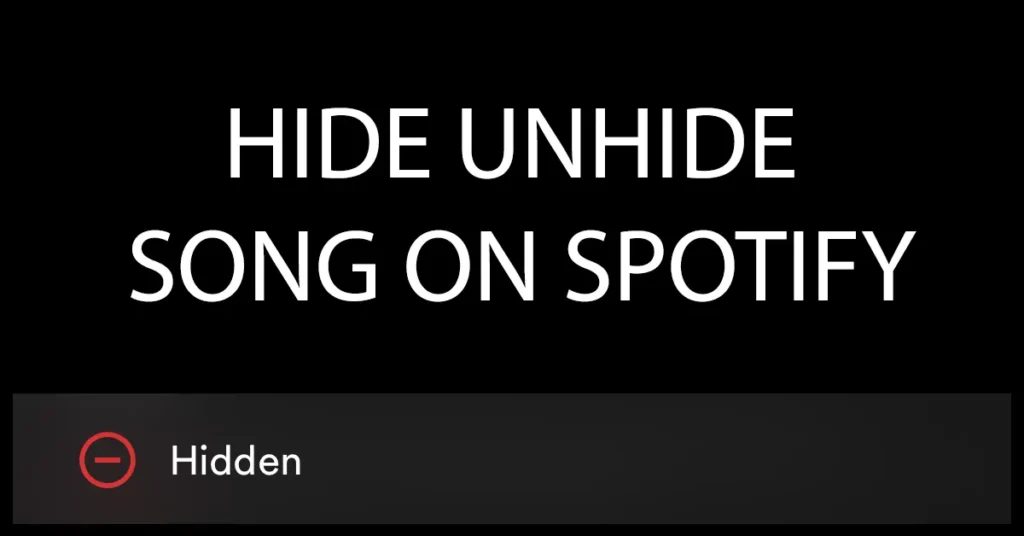 | | |
| --- | --- |
| App | Spotify |
| Type | Music Streaming app |
| Feature Explained | Hide Song/ Unhide Hidden Song |
| Applicable for | iOS and Android |
If you have not yet utilized the hide and unhide song feature on Spotify, let us explore the process of using it.
Hide Songs on Spotify
Launch the app, open the playlist from which you wish to hide a song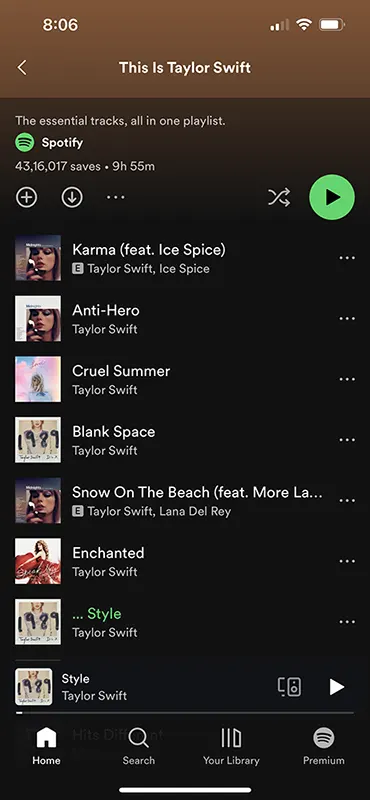 At the right side of every song there will be a three dots, tap on the three dots of the song which you wish to hide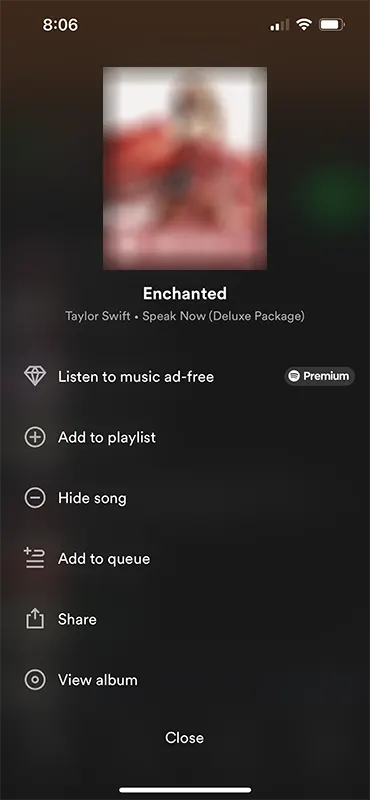 And tap on the Hide song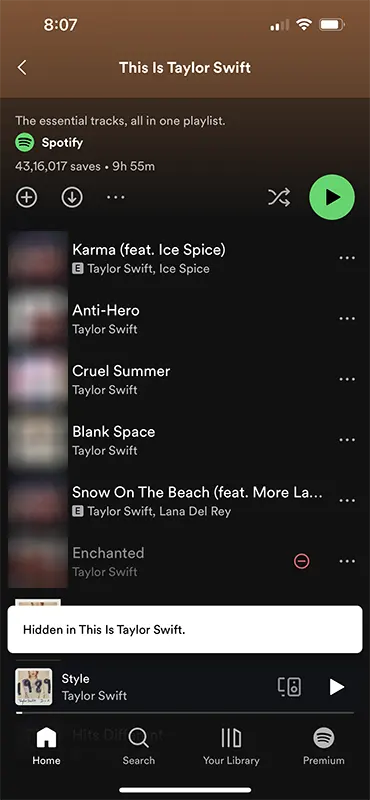 This will instantly hide the song, the song which you have selected to hide will stay in the list but it will be grayed out and it won't be played
Similarly, if you have multiple songs that you wish to hide, you can follow the same process for each individual song you intend to conceal.
Unhide a Song on Spotify
In addition, it is not uncommon for users to unintentionally hide songs from their playlists. Those who are unfamiliar with the process of unhiding a song on Spotify may encounter difficulties in resolving this issue.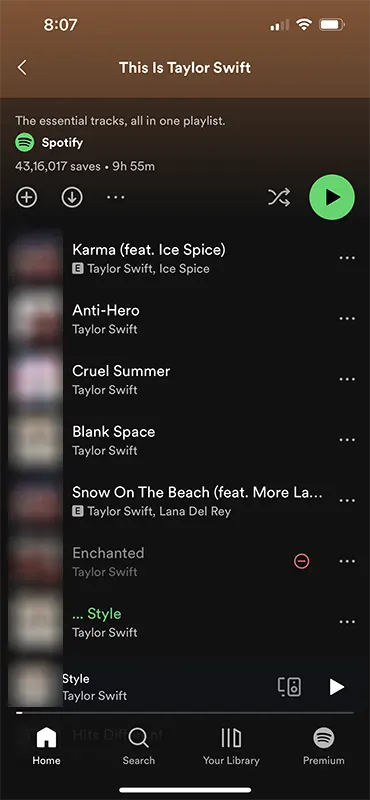 To unhide a song on Spotify, open the playlist in which the song is hidden
The song which is hidden in the playlist will appear in grey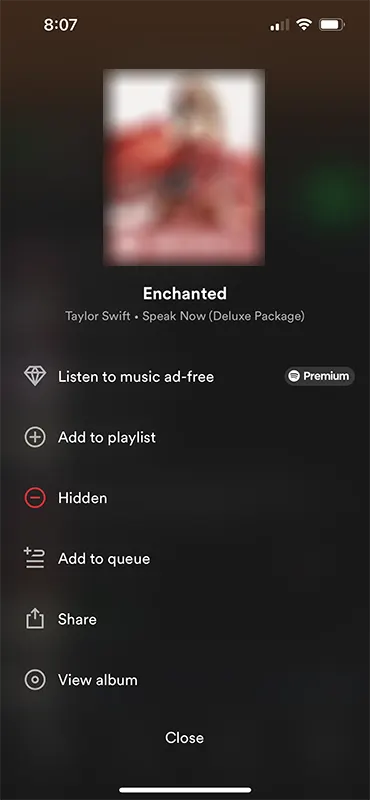 On the song right side you will be able to see a – button, just tap on it and the song will instantly get unhide
Alternatively you can tap on three dots appearing on right side of that song which is hidden and tap on the Hidden button to unhide it.
How to unhide a song on spotify iphone?
The process to hide or unhide a song on all platforms apps of spotify which is Android, iOS devices like iPhone, iPad is same.
How to know which songs are hidden in spotify?
The hidden song will appear as greyed out.
Should I have spotify premium to hide or unhide song?
No, the feature to hide or unhide song is available for free as well as premium users.
Why can't i hide songs on spotify?
If you are unable to hide songs on spotify, make sure you update the app to the latest version.
What does hiding a song on Spotify do?
When a song is marked hidden it won't play.
If you hide a song on Spotify can others see it?
When you hide a song in your Spotify account, it will be hidden in your account only. From others account the songs will be still accessible.