Credit Card is one of the friendly payment instrument which comes handy during various situations of life. Instead, Credit Card can be considered as an alternative to Cash, you can easily carry your card along with you and make payment with it wherever applicable. This removes the burden of carrying cash along with you.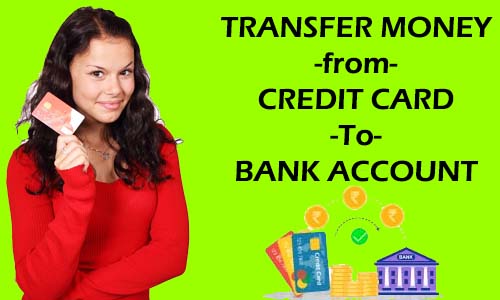 The biggest plus point of Credit Card is if you have bought a product that costs high and in-case if you don't have enough cash or falling short to repay back then you can convert that transaction into EMI (Equated Monthly Instalments) which will lower down the burden on you.
In many places, you may be unable to use your Credit Card as they may not accept credit cards. So during such uncertain conditions, you have no way left instead of paying via Cash or any other prepaid modes like Debit Card/ Wallets/ Internet Banking/ Bank Transfer/ etc.
We have listed some of the possible cases where you may be unable to pay via Credit Cards and they are as follows:
Paying Credit Card Dues
Paying Car/ Home or any type of Loan
For Offline Cash Payments etc.
Emergency need
There may be numerous reasons, but we have mentioned only a few which we have come across.
So during such situations paying in cash, or debit card or from bank account becomes essential. And if you are falling short of money and have a huge credit limit on your credit card then this problem can be easily sorted out by transferring money from credit card to bank account.
Yes, you read it correctly, you can actually transfer your money from your Credit Card to Bank Account without attracting any hefty cash withdrawal charges. In case if you withdraw money from Credit Card via ATM then you will be charged a huge fee by your card issuing bank which is actually not worth.
So below we have shared various methods which will allow you to send money from credit card to bank account free or with a nominal fee.
Nobroker
No broker is a Property-based website and app which offers you to complete several tasks related to property. In NoBroker Portal there is a service called Pay rent online, which allows the users to pay their monthly rent online with the help of credit cards.
So by using this same service called pay rent in NoBroker Portal, we will be able to transfer money from Credit Card to own bank account. Below we have explained the complete procedure to get money transferred from any bank credit card to bank account with the help of the NoBroker Platform.
To transfer money from your Credit Card to your bank account with NoBroker, just install the app or you can also directly access the website https://www.nobroker.in
Register an account using your mobile number and email address
Once an account has been set up, click on the pay rent option
Pay rent with credit card online page will get open, wherein your Name, Mobile Number, and email address will be preloaded as per details which you have provided while registering an account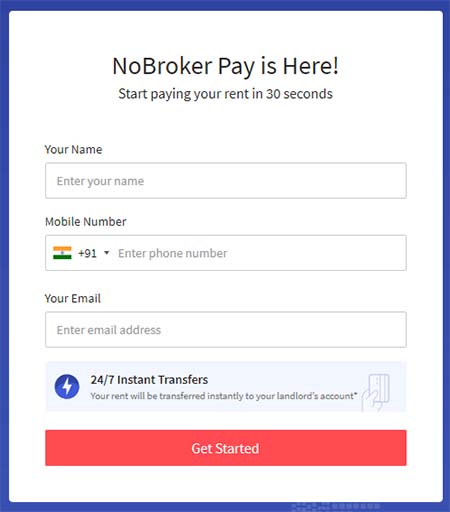 Just click on get started button to proceed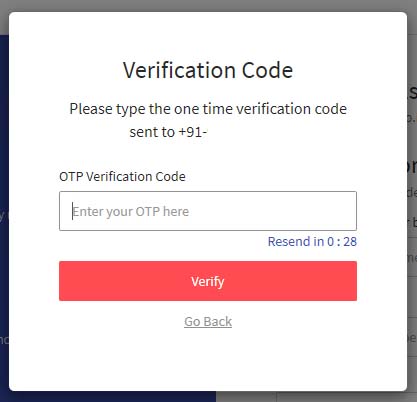 A verification code will be sent on your mobile number, you will need to enter the verification OTP in the popup field enter your OTP and click on verify button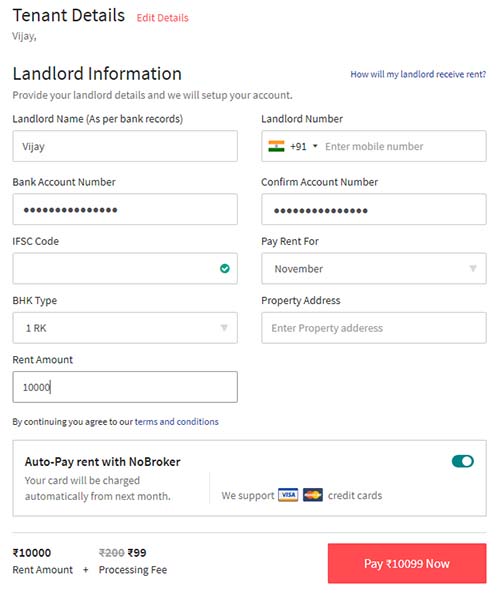 A form will appear in which you will need to enter your landlord's bank account details, but here, in this case, we are transferring money from credit card to our own bank account. So enter your own bank account details in landlord information field such as full name, mobile number, bank account number, IFSC Code, select the month from pay rent for option, select BHK type, enter property address, and lastly enter the amount which you want to withdraw from your credit card to your bank account.
According to the amount which you are entering to withdraw money from your credit card to the bank account, the processing fee will be calculated.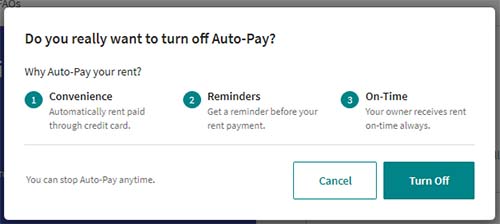 Just disable that option auto-pay rent with NoBroker as if you keep it enabled then in the next month the amount from your credit card will automatically be deposited into your bank account.
Click on the Pay rent now button
During this process, an amount of Re.1 will get deposited into your added bank account just for verification of your bank details
The page will get navigated to payment gateway page, just enter your credit card details and click on the Pay button
Complete the OTP authentication step and the transaction will get successfully processed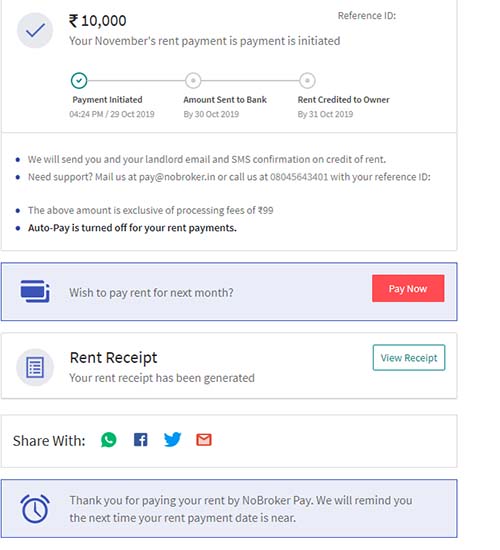 On the next page, your payment receipt that is rent receipt will be generated on which the estimated date will be mentioned when the amount will be deposited into the owner's account.
However, the amount will be deposited into your bank account instantly.
MobiKwik
MobiKwik Wallet provides a feature that allows transferring wallet cash to a bank account. So this means you can first add money from your Credit Card to your MobiKwik wallet and then, later on, you can initiate a withdrawal request to your bank account by paying a small processing fee.
Below are the steps briefly explained which will allow you to transfer money from Credit Card to your bank account via the MobiKwik app or website.
Before proceeding with the transfer you should confirm if you have completed KYC of your MobiKwik account, KYC can be instantly completed within a few fractions of time from its app itself.
Open the MobiKwik App or access the website
Make sure you are logged in, into your account.
Navigate to Wallet and add the funds via your Credit Card
Once funds are loaded into your MobiKwik Wallet just navigate to Transfer Money option
Add beneficiary name, account name, IFSC Code, enter the amount which you want to transfer to bank account from the wallet
Processing fees will be displayed according to amount you are withdrawing to a bank
Once done just click on go button
Your money will be instantly credited into your bank account
That's how you can get your money transferred from your credit card to your bank account to pay wherever you need where credit card is not accepted.