In today's fast-paced world, digital payment systems have become an integral part of our lives. FasTag, a revolutionary electronic toll collection system, has gained significant popularity in India. It simplifies toll payments by allowing automatic deduction of fees as vehicles pass through toll plazas.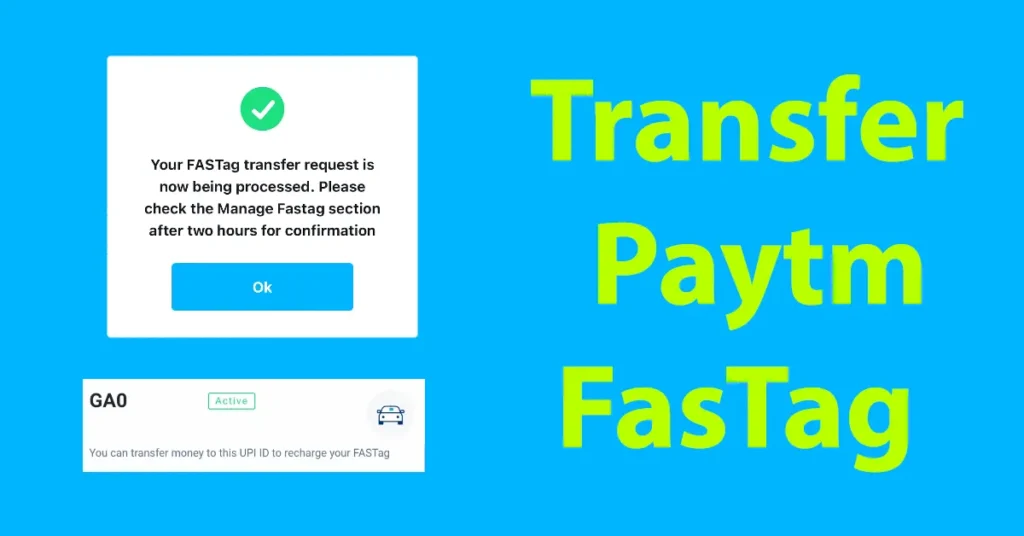 Paytm, a leading digital payment platform, also offers the convenience of managing FasTag accounts. However, situations may arise where you need to transfer your FasTag from one Paytm account to another. In this article, we will explore how you can easily transfer your FasTag between Paytm accounts.
| | |
| --- | --- |
| Service Type | Paytm Fastag Transfer to Another Number |
| Requirement | Scanned RC Document, KYC Completed Recipient Paytm account, |
| Fee | Free |
| Transfer Mode | Online |
Reasons Paytm FasTag Transfer to Another Number
The reasons to transfer Paytm FasTag to another number may be numerous from person to person. However some of the common reasons noticed for transferring Paytm FasTag are:
If you are selling the vehicle, you will need to transfer the Paytm FasTag to buyers Paytm Number
When you have switched to new mobile number
Transfer FasTag from One Paytm to Another
Open the Paytm app, and go to Balance & History page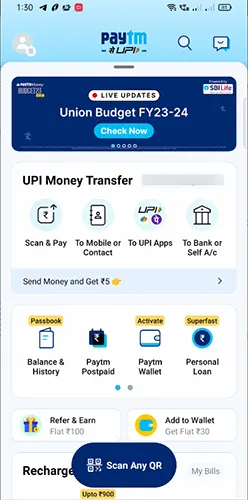 On the Account Balance & History page, the Fastag will be visible (in case if it is not showing on this page then tap on View all)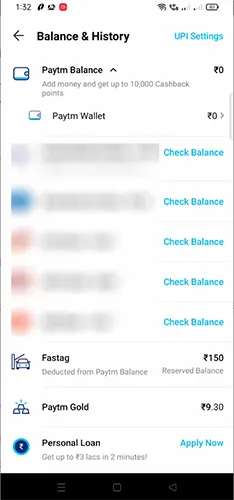 Tap on the Fastag
On next screen your Paytm FASTag details will be displayed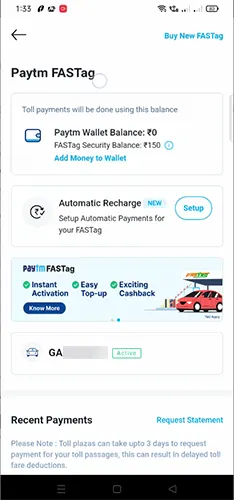 From this page, tap on the Vehicle Registration Number
On this page you will get several option, here you need to tap on View All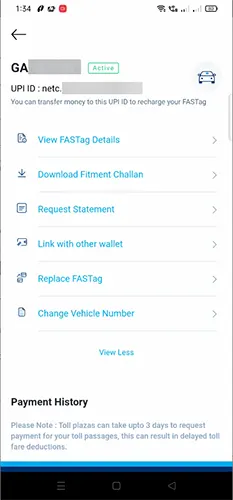 From the available options, tap on the Link with other wallet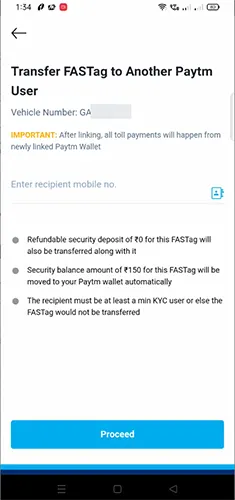 Transfer FASTag to Another Paytm User page will open, here you need to enter the recipient mobile number (the number to which you want to transfer the Paytm FASTag)
The recipient number should be registered on Paytm and must have completed a min KYC
Before proceeding further note down that, Security balance amount of 150 for this FASTag will be moved to your Paytm wallet automatically
Once entering the number tap on the proceed button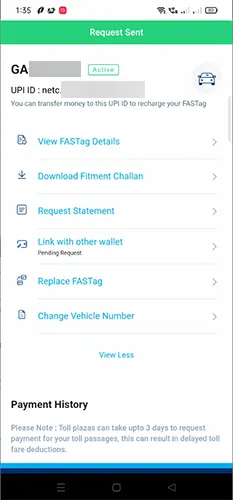 On next screen, you will get request sent and a message will appear Pending FASTag Transfer Request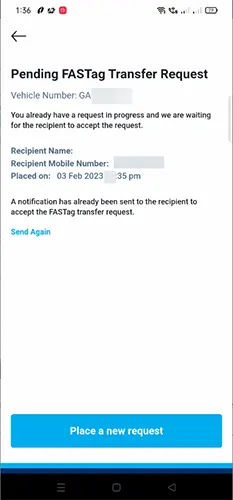 Which means the request has been sent to the recipient mobile number to accept. The request should be approved by the recipient within 48 hours.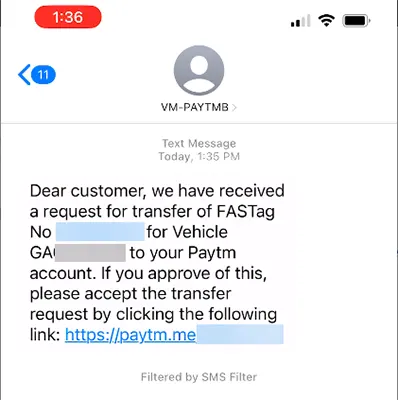 The receipt will receive a link through SMS to accept the request for FASTag transfer as well as a notification will be sent on recipient Paytm account
To approve the request the recipient can tap on the link received through SMS or tap on the Paytm notification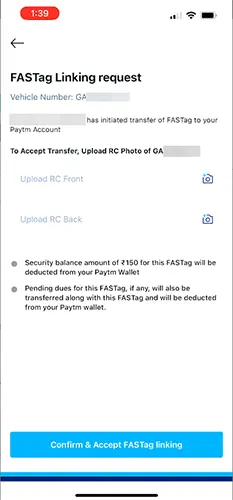 On opening the link or notification, to complete the transfer request it will ask you to upload vehicle RC Front and Back
Just take a photo from your phone camera of front and back of vehicle registration certificate and upload it
Once uploading the document, to proceed just tap on the Confirm & Accept FASTag linking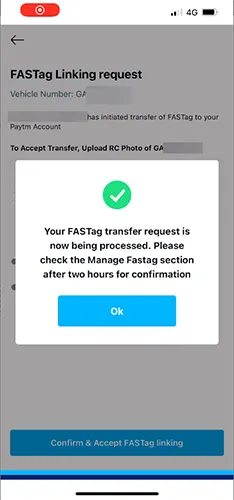 Note down that the security balance amount of 150 for the FASTag will be deducted from your Paytm Wallet and Pending dues for FASTag, if any, will also be transferred along with the FASTag and will be deducted from your Paytm Wallet.
Once tapping on confirm button a popup will appear "Your FASTag transfer request is now being processed. Please check the Manage Fastag section after two hours for confirmation".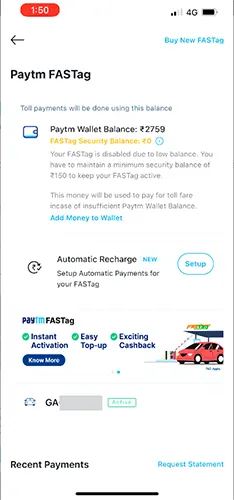 Tap on OK, and you will be able to see the FASTag account appearing in the recipient Paytm Account.