For some of the people converting the documents or different format of files, folders is not an easy task to perform. Therefore all the online users are constantly looking for the tools or different conversion platforms which can make their process a lot easy and effortless.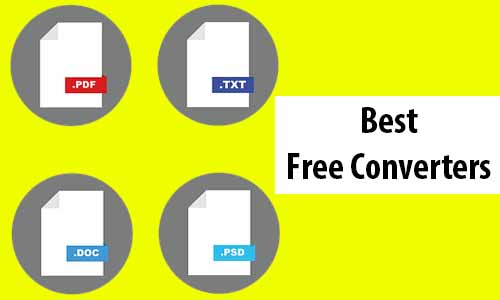 File conversion tools are efficient in converting various files and folders in which we have PDF, DOC, or Powerpoint. Some of the tools have incredible functioning even to convert audio, images, or certain videos. Right here we have compiled a list of top leading and best online file converter tools to choose the best one for converting your files and folders easily.
PDF Candy
PDF Candy is known out to be the best and free online converter, which initially gives you the complete freedom to easily convert all your PDF documents in the structure of any DOC format. Once the files or folders are completely converted, later on, they can easily be downloaded by way of choosing the option of the "Download all" by converting the file in the ZIP format.
This tool is also effective to be used all through your mobile devices as well. Its features are straight forward and effortless to perform. This tool will be changing or converting the layout of any file. It will not be converting the file font or file-based style. This tool is known out to be the fastest file tool conversion and hence available for both personal computers alongside with mobile devices.
Online Convert Free
How can we miss out mentioning the name of the Online Convert Free tool! This tool has made itself to be one of the most top leading online file converter platforms for professional use. It is a lot friendly to use and has been offered with simple features.
In just a few minutes and with less hassle, you can easily convert all your files and folders according to your required format. All you have to do is to select the file for the conversion process. This platform is also effective for converting books, audio, and images.
Foxy Utils
Foxy Utils is the next on our list for being one of the most leading online free converters. This tool is best to be used for professional as well as academic purposes. It has made a unique place among the online users for its batch processing feature. But here we would like to mention that this batch processing is not part of a new version.
If you want to convert more than two files that have heavy storage, then you need to pay some amount of money in return. You can use it on the platforms of Windows as well as Linux platforms.
So this is an end of the discussion about the top best online file converters, which you should be using right now for your easy file conversion process. All the tools are efficient to use and have friendly features. Use them right now!