The e-commerce boom in India has led to a large number of e-commerce websites in India with identical catalogs. However, the similarity in these websites ends at the catalogs they share, as each one of them is offering different and exclusive deals to their users. This makes it hard for online shoppers to know where they can get the product they want at the lowest price. It is a real hustle in today's world to be able to shop online and at the same time save money on your every purchase. Here are the top 5 tips to ensure that you get the product at the best possible rate online.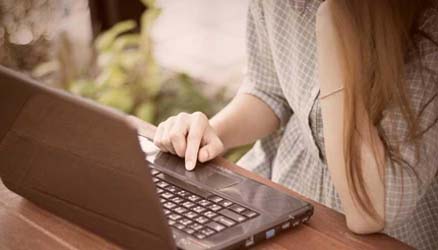 Tips to Save Money While Shopping Online
Use the App of the website: Any e-commerce website worth its salt has its own App out on either Google Play Store or on major app stores across operating systems. In order to promote their apps and get more and more users to download their apps, these apps often come up with a sale and offer just for their app users. Therefore, it is advisable for every online user to install apps like Flipkart, Amazon, Myntra, Snapdeal and Paytm on their smartphones. These apps also let you know about the deal of the day and other offers through push notifications so that you do not have to keep browsing the app always.
Look for deals on websites: E-commerce websites always have a dedicated section on their domain displaying offers provided by brands as well as the website itself. It would only benefit the online shopper to keep browsing through the deals section on e-commerce websites. Sometimes, these deals offer products as low as half the original price and they are only available for a short duration of time.
Look for Cashback offers on various websites: Most of the e-commerce websites have tie-ups with major banks as well as payment gateways for online payment. To promote their own business, these banks and payment gateways offer their own offers and discounts in the form of cashback. It is always better to look for finer prints on the product page as these kinds of offers are not openly marketed by the e-commerce site. Moreover, websites like Paytm also offer cashback in the form of credits in the Paytm wallet for almost every shopping, which can be utilized on your next purchase. Keep a lookout for such offers on e-commerce websites as they will save you a lot of money.
Look out for online shopping fest: These online shopping festivals are a way for e-commerce websites to move old and refurbished inventory, which is the reason why they offer certain products at ridiculously low prices during these sales. One of the major examples of such fests was Google Online Shopping Festival (now called off), during which every e-commerce website clear their inventory with ridiculous discounts. Now, the e-commerce giant, Flipkart organizes its own Big Billion sale and offers unbelievable discounts on top brands and popular products. Snapdeal and Amazon also run big sales days after a couple of months. It is will benefit an online shopper to keep an eye out for such shopping bonanzas.
Use Price comparison sites: This is the last but the best way to save money while shopping online as users get to compare prices available for the same product across major e-commerce websites. Moreover, these websites have a regularly updated and comprehensive deals section ranging from online shopping to bill payments. PriceRaja.com (Website & Android App) is one such player in this industry. You can compare two products, read expert reviews and user reviews to decide whether you are buying the right product or not.
By following the above 5 tips, you can go on to save lots of money on purchase on branded products brought online. Also, patience is the key here and if you can wait, there are options to set price drop alerts on several portals, which once set will inform you when the price drops.