Tata Play formerly known as Tata Sky is a major player in the DTH field. Tata Play is one of the leading DTH service provider which offers maximum channels and services. With that said, it is only DTH operator in India which offers its subscribers to temporarily Suspend Tata Play services.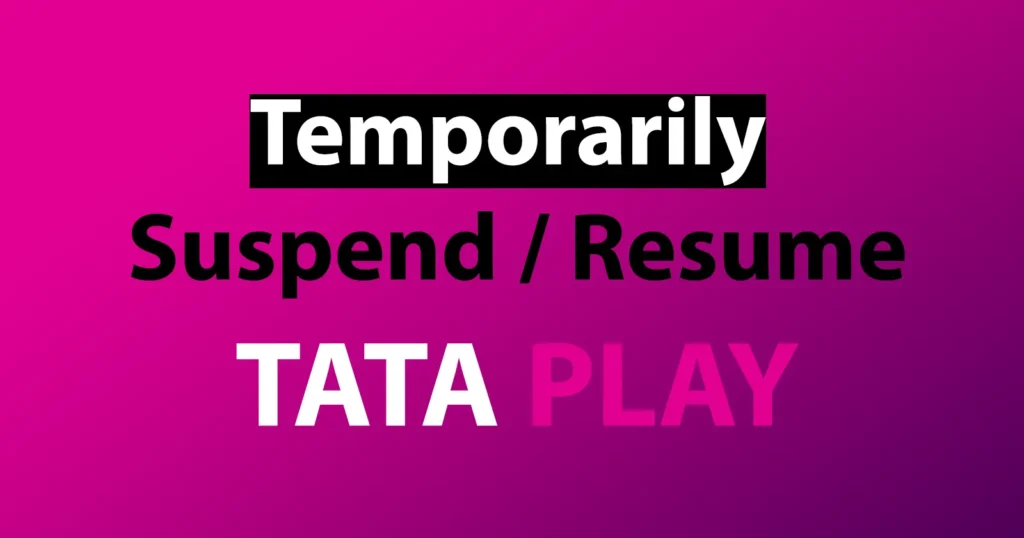 If you haven't understood the concept of Temporarily Suspension feature in Tata Play, then lets make it understand to you in a layman term.
Tata Play Suspend My Services
Suspend My Services feature in Tata Play allows its subscribers to pause Tata Play Subscription temporarily for few days. This feature comes very handy to subscribers when going on vacation, exams, or for any other reason. If the subscriber is not able to watch TV, then they can disable their service temporarily so that during that period the balance is not deducted from the Tata Play Account. So this feature will ensure that subscriber is not spending money unnecessarily when they are not using the Tata Play services.
| | |
| --- | --- |
| Service | Pause Tata Play |
| Fee | Free |
| Minimum Pause Duration | 5 days |
| Maximum Pause Duration | No Limits |
| Mode of Operation | Tata Pay app, Customer Care Number, Chat Support |
By using this feature Temporarily Suspend Tata Play the subscriber can suspend their Tata Play services for minimum 5 days and maximum there is no limit to the duration.
Who Should Use Suspend My Services
Some people may wonder why they should bother suspending their Tata Play subscription when it will automatically gets deactivate if they don't recharge it. This line of thinking is understandable and logical, and it is likely that many others would share the same thought process. However, the "Suspend My Services" also known as hold Tata Play Services feature is especially beneficial for those subscribers who have bulk recharged their account and have a considerable balance remaining. If they need to take a break from watching TV during a vacation or exams, they can use this feature to temporarily suspend their subscription and save their balance from running out unnecessarily. And when they're ready to watch TV again, they can easily resume their subscription without any hassle.
Overall, the "Suspend My Tata Play" feature is a valuable tool for Tata Sky subscribers to optimize the usage of their account balance and manage their subscription according to their needs.
Benefits of Temporarily Suspending Tata Play
| | |
| --- | --- |
| Don't Pay when services are not in use such as vacation, exams, etc. | Suspension can be placed for minimum 5 days and maximum no limits |
| Resume or UN-suspend service any time | No fees or service charges applicable for suspension |
Below are the complete steps which needs to be followed to stop tata play service for few days.
How to Suspend Tata Play Temporarily through Web
How to Pause Tata Play Subscription: To temporarily Suspend Tata Sky visit the official Tata Play Web Portal https://www.tataplay.com/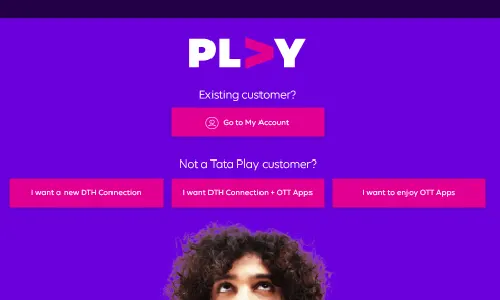 Click on Go to My Acccount option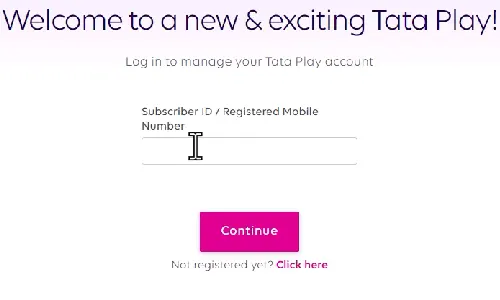 Login to your Tata Play Account by entering Subscriber ID/ Registered Mobile Number and click on Continue button
OTP will be sent on your Tata Play RMN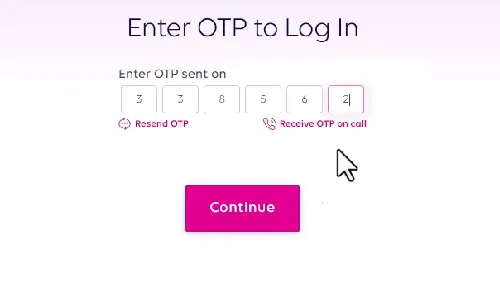 Enter the received OTP on the next Enter OTP to login page and click on the Continue button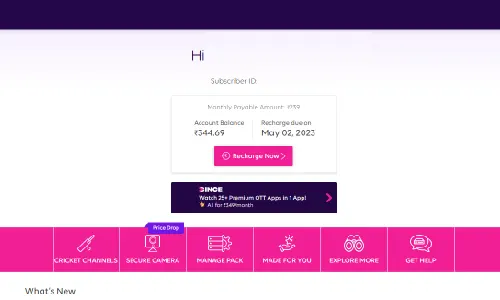 Once logged in, click on the get help option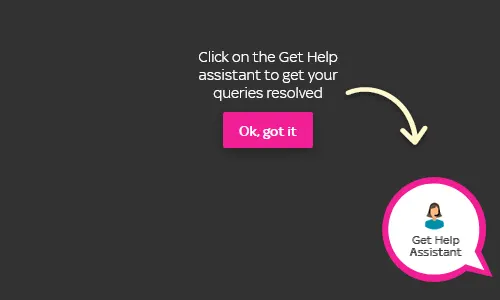 It will take you to the DTH Help page, on the help page and bottom right hand side corner you will be able to see Get Help Assistant
Click on the Get Help Assistant and it will popup a chat window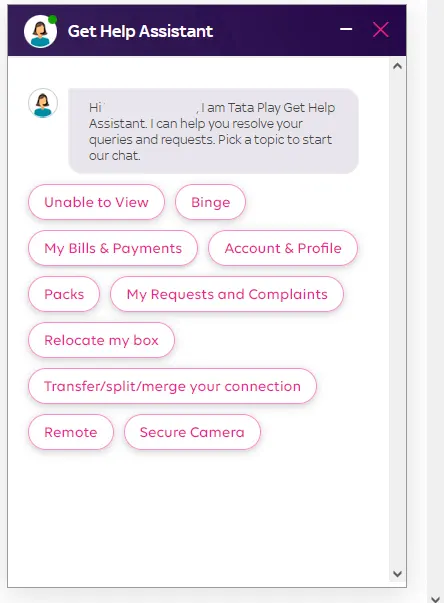 From the Get Help Assistant Pop up window click on the option Account & Profile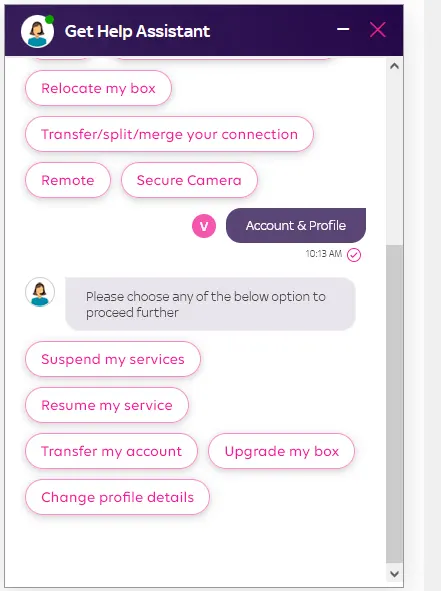 It will present several options to choose, from the several options available click on the Suspend my services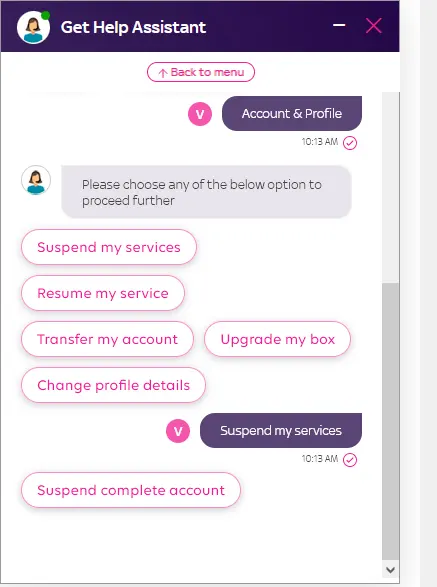 This will bring an option Suspend complete account, click on it to proceed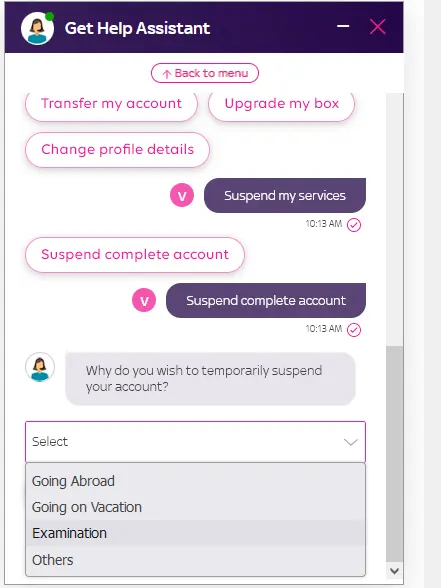 On chat prompt will ask you Why do you wish to temporarily suspend your account?, select any reason from the list such as Going Abroad, Going Vacation, Examination or Others and click on the submit button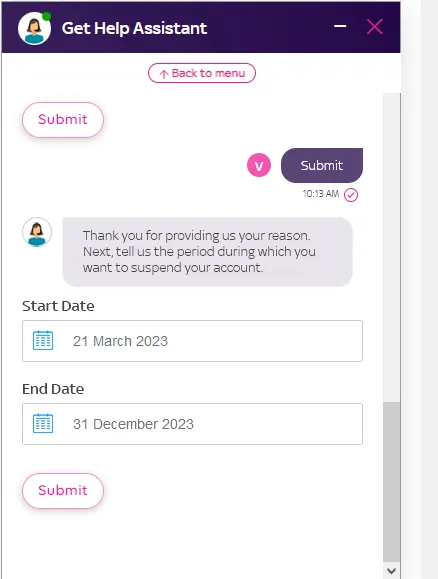 From next prompt you will need to select the start date and end date, means select the period you want to keep your Tata Play account suspended
Once selecting the dates click on the submit button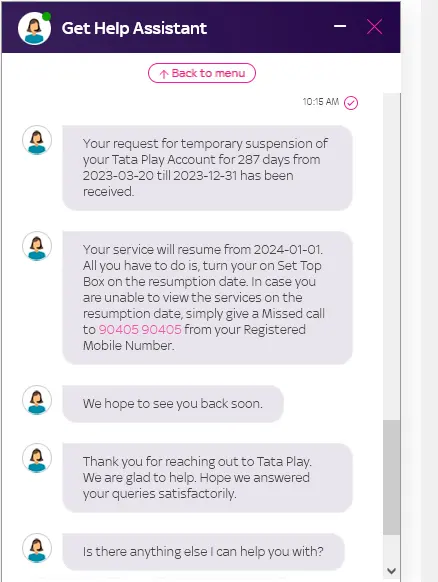 Your request for temporarily suspension will be instantly processed and you will get message stating "Your request for temporary suspension of your Tata Play Account for XXX days from XXXX-XX-XX till XXXX-XX-XX has been received" & "Your service will resume from XXXX-XX-XX. All you have to do is, turn on your Set Top Box on resumption date. In case you are unable to view the services on the resumption date, simply give a Missed call on 90405 90405 from your Registered Mobile Number"
Once Tata Play Account is suspended, subscriber won't be able to view any channels on Tata Play Connection. Incase if the subscriber wants to resume the Tata Play Services or UNsuspend the Tata Play Services before the suspension end date they can do it by following the steps explained in how to UNsuspend Temporary Suspended or Deactivated Tata Play.
How to Activate Suspended Tata Play
To resume Tata Play Service Login to Tata Play Account by visiting https://www.tataplay.com/
Visit Get Help Page, and click on the Get Help Assistant
Choose Account & Profile option in Chat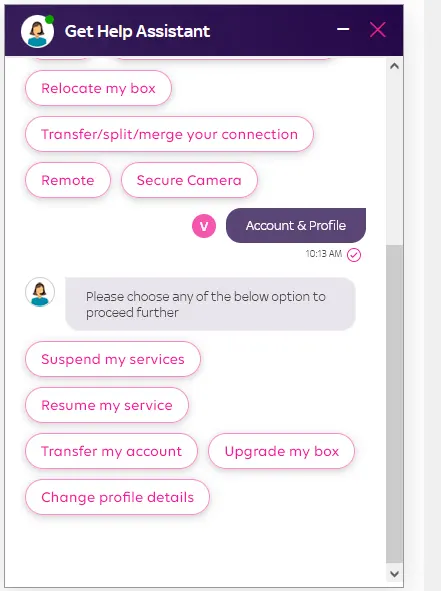 From next screen click on Resume My Service
OR
Alternatively you can resume Tata Play Suspended Services by below steps.
Login to your Tata Play Account on https://www.tataplay.com/
Once logging in, if your Tata Play Account is in suspended state, on top portion of the site it will show a message "Your account is temporarily suspended. Resume now to enjoying your favorite entertainment channels"

Aside that message there will be able Resume button, so to restore the services or unsuspend Tata Play click on Resume
A pop up with a message will appear "Happy Viewing! Your Tata Play Services is successfully resumed. We hope you enjoy your favorite entertainment channels"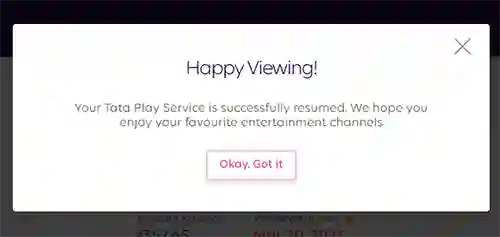 Your Tata Play services will instantly resume and you will be able to enjoy watching channels.
You will also receive an SMS on your registered mobile number stating "Dear Subscriber, your Tata Play services has been resumed. In case if you are still unable to view, please give a miss call on 080-61999966"
Incase even after resuming the services, you are unable to view any channels then from your registered mobile number give a missed call on Tata play suspend number which is 080-61999966
Once calling on this number, channels will start viewing instantly.
You will also get an SMS confirmation on your registered mobile number saying "Your Tata Play services should resume shortly but kindly ensure that your Digicomp on power on mode. Thank you for your patience!"
Are there any Tata Sky Temporary suspension charges?
There are no charges on availing Tata Play (Tata Sky) Temporary suspension feature.
Is there a Tata Sky Temporary Suspension number?
You can call Tata Play Customer Care to Suspend.