Google is the topmost search engine that is used by every individual who uses the Internet. If you have newly launched a website or blog it is recommended to submit a URL to Google. Submitting the URL to Google helps Google to get intimated about your new website and starts crawling it to appear in search results on priority basis.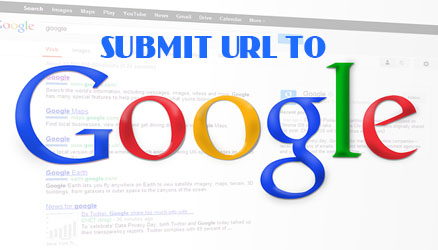 If you don't Submit URL to Google then you are missing a lot of traffic which could usually come from Google Searches. So it is always recommended to submit a URL to Google to get your website indexed quickly.
Submit URL to Google
Submit URL to Google feature lets you intimate Google to index your website on priority, so below is the step by step guide on how to submit URL to Google.
Visit Google Search Console https://search.google.com/search-console
Login with your Google Account
Once you are logged in, in the search property click on the add property
Select Domain > enter your domain URL and click on the Continue button
Your property will be verified
Verify your domain ownership via DNS record
Once you have added the DNS record, just click on the verify button
Your domain will successfully get added into the Google Search Console
Select your recently added domain from the search property
In the inspect any URL search box, enter the URL of your domain or the post which you want to get indexed in the search engine and hit on enter button
Your URL data will retrieve from Google Index
On the next screen, your URL status will be displayed whether your URL is listed on Google or not
If not, then just click on the request indexing button
Your requested URL will submitted for indexing in Google
In few minutes you will be able to see your URL searchable in Google Search Engine.
Submit URL to Bing
After Google there one more popular alternate search engine where you should submit URL is Bing. By submitting URL to Bing get your website visible in Bing Search engine.
To submit URL to Bing, visit the Microsoft Bing Webmasters Tool https://www.bing.com/webmasters/
Login with your Microsoft Account or create if you don't have one
Add your website, verify it
Then navigate to the Submit URL tool within the Configure My Site menu options