The appearance of red Exclamation Mark on Messages icon on iPhone could be a very annoying thing to go through. When the red colored exclamation mark appears on Messages app icon on iPhone it usually means there was problem sending the message. It can be frustrating when your messages don't go through, especially if you need to communicate important information.
But occurrence Exclamation Mark on Messages icon is not related to a hardware or software failure in your iPhone, hence there are several workaround with which the exclamation mark on iPhone messages could be removed without spending a penny or trips to the Apple Care.
What does an Exclamation Mark Mean on iPhone Messages
Before we end up with the solution lets try to understand in which all events the exclamation mark on messages icon occurs and Why. The exclamation mark indicates that your message wasn't sent. This can be due to several reasons, including poor cellular or Wi-Fi signal, a problem with your network provider, or a software issue on your iPhone.
When the red exclamation mark appears on iMessage icon due to the above reason then in such situation you should try re-sending the failed message or delete the message to remove the exclamation mark appearing completely on the message icon.
If the reason of the appearance of red exclamation mark on messages icon is not due to failed message then it may be due to iMessage activation unsuccessful.
Remove Exclamation Mark on iPhone Messages
Before removing the red exclamation mark on iPhone Messages icon, to confirm the reason behind the occurrence of red exclamation mark on iPhone Messages open the Messages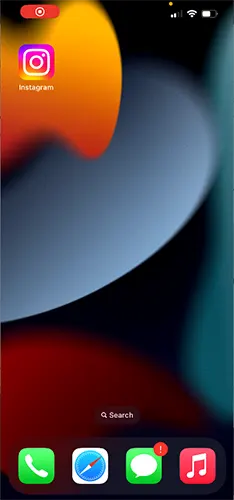 Open any existing conversation or thread
One opening the conversation the a error message will pop up on top saying "iMessage is Signed Out "An error occurred and your account is signed out of iMessage. You may miss message as a result. Please go to settings to address this issue."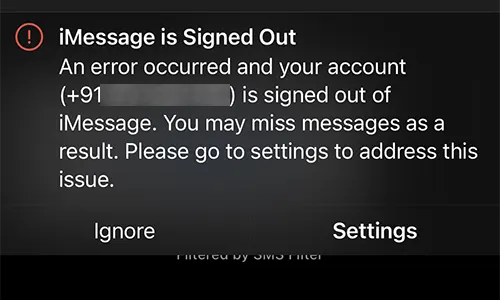 So if you have also come across such error then follow the below steps to fix the Exclamation Mark on iPhone Messages.
Tap on the Settings from the error message displayed or else open settings > messages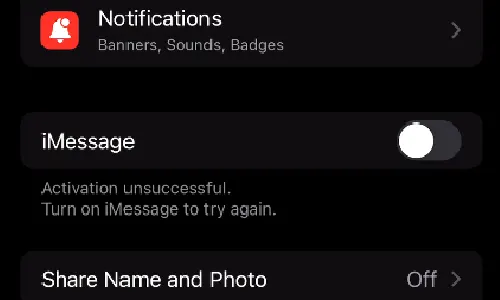 It will open messages settings page, on that page the iMessage toggle button will be in turned off state and below there will be a status appearing Activation unsuccessful. Turn on iMessage to try again.
Turn ON the iMessage by tapping on the toggle button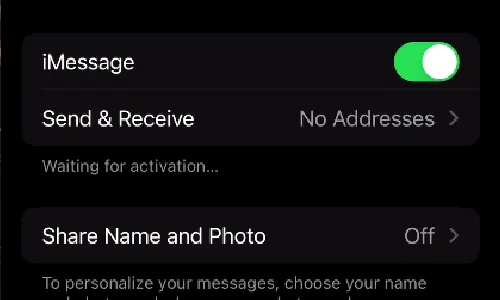 Once turning ON the status will be updated as "waiting for activation…."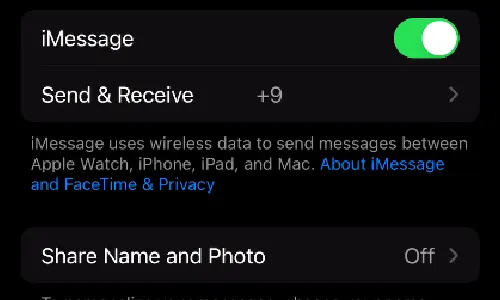 Wait for few minutes, and the iMessage will get activated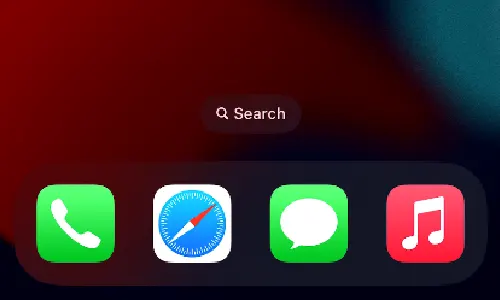 Now the exclamation mark on Messages of iPhone will be successfully cleared.