Redmi 1S is one of the hot selling Android Smartphone in India, everyone wants to be a proud owner of this smartphone Redmi 1S. But due to limited stock flash sales Flipkart is not able to serve this smartphone to all its buyers, only the registered users before sale gets the opportunity that also on the sale day the buyer have to be online with Flipkart Redmi 1S Flash Sales Page open and as soon as the sale starts you should hit on Buy Now button to get one and if you are lucky enough than you will get the phone added in your Cart or else you might get message out of stock. Redmi 1S is sold every week in the form of Flash Sales on Flipkart and now it seems that it will satisfy the needs of the buyers who wants to own one.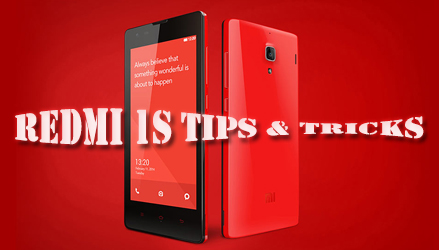 For those who already own Redmi 1S we have some Tips and Tricks of Redmi 1S if you are not aware about it, you can get some unknown Redmi 1S Tips and Tricks from here.
Redmi 1S Tips and Tricks
Take Screenshot in Redmi 1S
Taking Screenshot in Redmi 1S is very easy task the old method with which we used to take screenshot is by pressing Volume Rocker Down and Power Button simultaneously for few seconds works. And secondly another way to take screenshot is with MIUI Interface, drag down the notification menu and in Toggles you will find Screenshot button click on that and the screenshot will be captured.
Redmi 1S Lite Mode
If you find the current MIUI Interface is very complicated than you can switch on to Lite Mode option which will provide you Simple Home Screen and Menus. When you enable the Lite Mode you device will be prompt you that it will restart and then it will switch on to Lite Mode.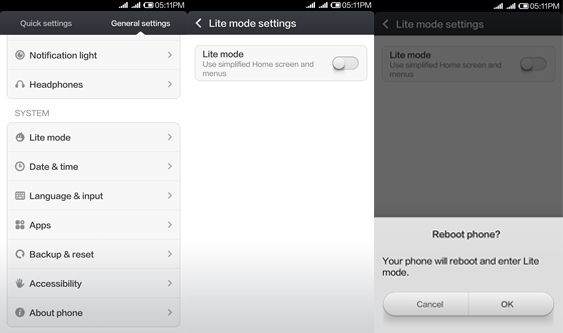 Uninstall or Delete Apps from Redmi 1S
Hold the App which you want to uninstall or remove from your device and drag it to top.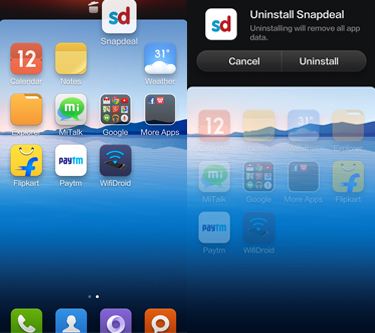 Close Running Apps in Redmi 1S
If you phone is lagging you can close all running apps on your phone by holding the menu option when in Home Screen.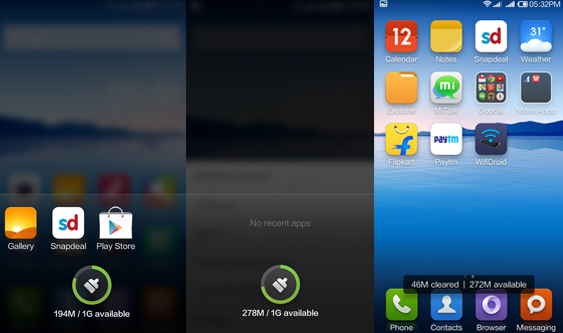 Switching ON/OFF Torch
Your Redmi 1S Camera Flash can be turned into torch and when you are in dark this torch tool will help you a lot to find your way.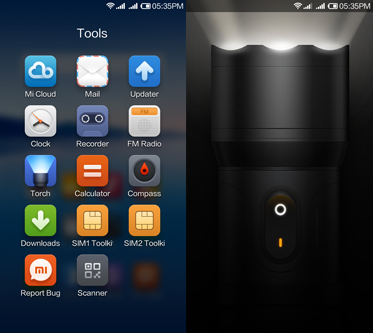 Turn your normal dial pad sound into piano
You can change the old styled dial pad sound into a piano. Go to Phone > Options > Settings > Dial pad touch tones > Tones > Change it to Piano Keys.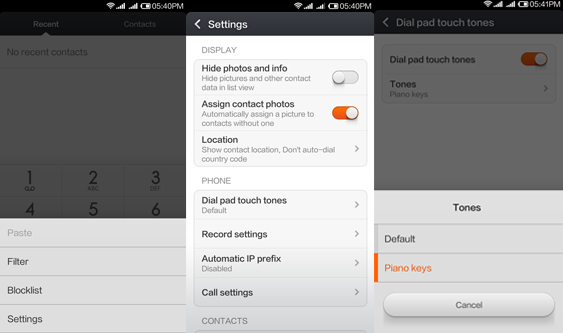 Access Redmi 1S on Computer through FTP Wirelessly without Data Cable
Redmi 1S have an in build feature advantage to connect the phone through FTP server to Computer, so that the user can easily access phone memory and SD Card Files and Folder on Computer without connecting the phone through Data Cable. To Connect your Redmi 1S through WiFi you will have to connect with same WiFi connection on both device that is on computer and phone.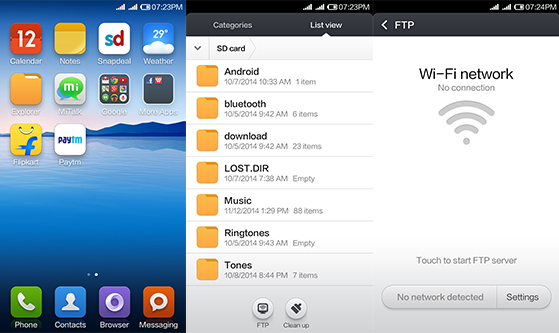 Open Explorer Folder from your Redmi 1S device and click on FTP option, switch on the WiFi if you have not connected to WiFi network by clicking on WiFi symbol, turn it one and go back and after successfully connecting to WiFi network just click on Start Server, after clicking on start server it will provide you the FTP URL to access your device files on computer like in my case it was "ftp://192.168.37.2:2121"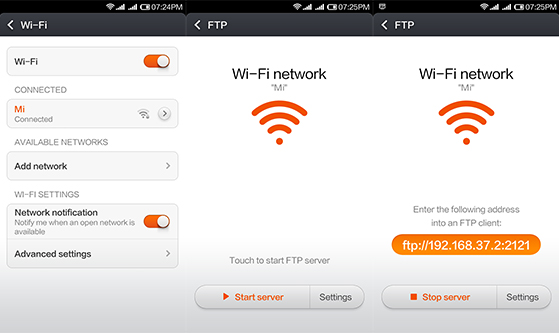 Just open explorer on your computer and enter the FTP URL in the explorer address bar and click on enter, it will show you all contents including phone memory as well as SD Card you can explore all folder files as well as you can copy delete or transfer files from your computer to Redmi 1S or transfer files from Redmi 1S to your Computer.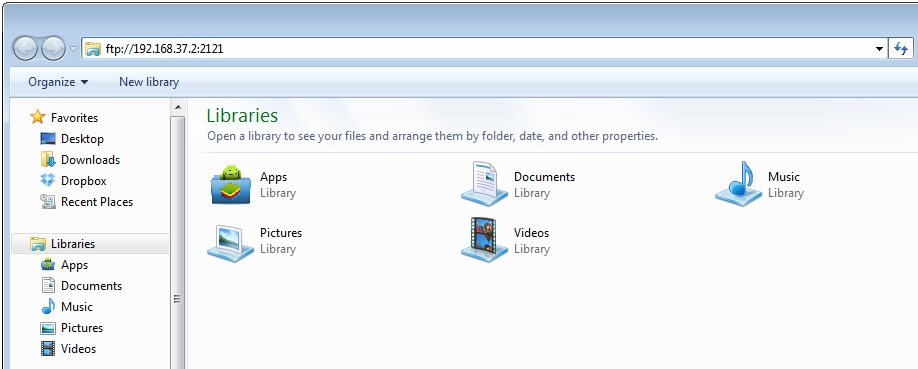 This trick to access your phone Redmi 1S through FTP WiFi connection will work on all OS like Windows 7, Windows 8, Windows 8.1, Windows 10, MAC OS X and Linux.
Share WiFi Password
The ability to share WiFi is another latest feature which comes in build with Redmi 1S device. You can now easily share your WiFi Password among your friends with these quick and easy steps.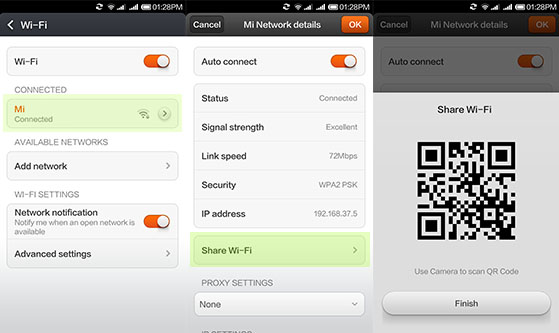 Firstly you will have to navigate to WiFi settings from your Redmi 1S device than go inside the connected WiFi settings by clicking on the arrow, next you will get few options and below you will find Share WiFi just click on that and it will generate a QR Code which you will have to scan with the help of other smartphone device which you want to connect to WiFi.