Previously it was been said that as per the Government directive it is mandatory to link Aadhaar with Mobile Number. All existing mobile subscribers were requested to do Aadhaar Re-Verification before the assigned due date. In case if any of the subscriber number was found unverified with Aadhaar, then such connection was expected to get restricted.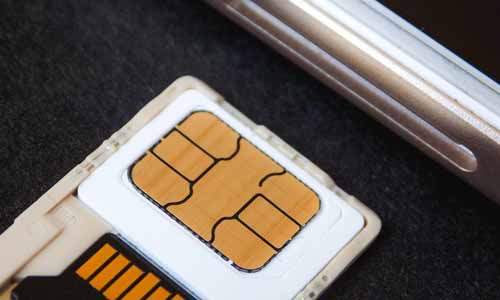 Later on the due date was extended several times. All the mobile operators in India were also sending SMS to its subscribers to complete the Aadhaar linking process to enjoy uninterrupted services.
The process of linking Aadhaar with Mobile Number was very simple, but some subscribers didn't wanted to do it or some didn't even owned the Aadhaar Number.
Below is the SMS Sample Sent by a mobile operator to subscribers during those days:
Dear Customer,
As per DoT instructions your Jio No. XXXXXXXXXX needs to be re-verified through Aadhaar based E-KYC process. Please visit nearest Jio Store/Retailer with your Aadhaar Card to complete mandated E-KYC process.
Thank you, Team Jio
After pushing the last date of linking Aadhaar with mobile number several times, finally the linking Aadhaar with mobile number process was shelved. And it was no more mandatory to complete this step.
However while those days who got their Aadhaar Number linked with Mobile number, those were linked. But still anyone who is willing to link their Aadhaar with Mobile Number, can also get it linked today itself.
Below is the complete procedure which you will have to follow if you want to link Aadhaar with Mobile Number of any operators in India such as Airtel, Jio, Vodafone, Idea etc.
Procedure to Link Aadhaar with Mobile Number
Linking Aadhaar with Mobile Number is free of cost service. All you need is your Aadhaar Number and Mobile Number whether it may be postpaid or prepaid connection you can get it linked with Aadhaar.
Take Aadhaar Card and Mobile Number along with you and visit nearest Mobile Operator Store or Retailer.
Provide your 12 digit UID Number and your Mobile Number to the concerned operator at the store.
On your Mobile Number you will receive one time password via SMS, if it is data card SIM or Data Device Tablet SIM than you will receive the OTP on your registered alternate mobile number.
Provide the OTP Received to the Operator, than your biometric details like fingerprints will be captured for verification purpose.
Once this step is done your linking Aadhaar with Mobile Number is done, now you will receive confirmation SMS about Aadhaar linking within 24 hours.
You have successfully done linking your Aadhaar with Mobile Number. Roaming customer will have to get the Aadhaar verified in their respective home circle.