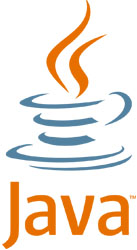 Java is a programming language which is almost used in various computer tasks as well as in various software for proper execution. Java Runtime Environment is very essential software to be installed on Computer or Laptop to run the various software's which are developed by using Java Programming Language. Some of the basic processes which requires Java to be installed on your computer are to play games online, chatting, to view images in 3D, calculations etc.
For proper functioning of several offline as well as online tasks or software it is important to download and install Java SE software on your computer or laptop where it may be Windows OS or MAC OS X.
Download Java Offline Installer for Windows 10/8.1/8/7 and MAC OS X
Java Offline Installer file is very important to install Java SE program on computers which are not connected to internet as well as it becomes also useful when you want to install the program Java SE program on multiple computers so if you have Java Offline Installer file on your thumb drive you can install it on multiple computers by just plugging in your thumb drive containing Java SE Offline Installer file without downloading it multiple times on multiple computers.
When we visit official website of Java to download the latest version of Java program for any OS like Windows, MAC OS X, Linux or Solaris usually on clicking on Agree and Start Free Download we get the Java Online Installer File which is about around 700 KB and when we open the file Java Online Installer it starts downloading the required files which actually consumes lot of time if your Internet Connection is slow or if your Internet Connection frequently drops up that the current process of downloading the Java with Java Online Installer file could abort and again you will have to start from the beginning.
So to save your time it is better that you download Java Offline Installer file with the help of any download manager which allows to resume the download if your internet connection drops in middle.
Below are the official Java Website download links from where you will be able to download the latest Java Offline Installer File for Windows 10, Windows 8.1, Windows 8, Windows 7, MAC OS X, Linux and Solaris.
Download Java Offline Installer for Windows, MAC OS X, Linux and Solaris by clicking here.
The above download link to download Java Offline Installer will provide Java Offline Installer 32-bit (x86) as well as Java Offline Installer 64-bit (x64) for Windows, MAC OS X, Linux, and Solaris. You will be able to download the specific version depending on your computer configuration you are visiting the download page.