iPhone Voicemail Not Working? For certain individuals, the Voicemail feature holds significant importance, as it enables the recording and storage of incoming calls in situations where the user is unable to answer them. However, there are instances when the voicemail feature may experience malfunctions, resulting in its improper functioning.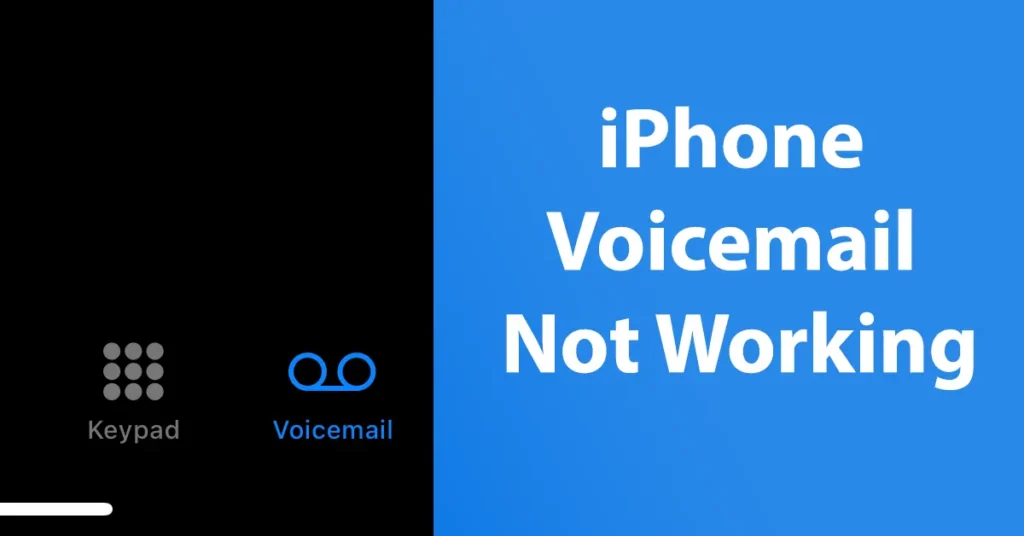 So when the iPhone Voicemail is Not Working properly you may face lot of inconvenience, specially those who regularly use this feature. If you are also going through this situation on your iPhone, then there isn't need to get worried, as the iPhone Voicemail Not Working problem is just a minor issue and it can be sorted out within few minutes by yourself.
How to Fix Apple iPhone Voicemail Not Working
There are several solutions or fixes which you can consider to fix the iPhone Voicemail Not Working issue. But out of all these solutions any one of the fix could work and make your iPhone Voicemail feature back to work. So one fix doesn't work then you should move on to the next one, until the iPhone's Voicemail starts working correctly.
Restart iPhone
The first step to solve the iPhone Voicemail Not Working is restarting your iPhone. Just restart your iPhone and check if the voicemail is working or not.
AirPlane Mode
Turn On and Turn Off the Airplane Mode, if the voicemail is back to normal then this tip have fixed the issue for you.
Turn OFF and ON Mobile Cellular Data
A quick turn OFF and ON, Mobile Cellular Data could fix out the voicemail not working problem. Go to settings page of your iPhone tap on Cellular and Turn Off by toggling on Cellular Data Option and Turn it ON again. If you are roaming then make sure you have enabled roaming on under Cellular Data Options.
Software Update
Sometimes a quick software update could fix the issue of voicemail, as there could be bug in the current software and the new software update would have bought the fix for that concerned bug. So check if any Software Updates are available and update your phone. To check for Software Update open settings > General > Software Update and wait if it detects any updates. If update available then tap on download and install to initiate the software update.
Disable Call Forwarding
The failure of voicemail could occur if the Call Forwarding is enabled on your iPhone accidentally or purposely. If you have enabled Call Forwarding then Voicemail won't work as the calls would get redirected to the number which you have mentioned to forward. Disable Call Forwarding if its enabled by going to Settings > Phone > Call Forwarding
Carrier Services
If you are facing problem with voicemail recently from few hours then may be the voicemail services offered by your carrier service may be down or unavailable.
To detect if there is problem with Voicemail with carrier provider follow below steps:
Open the Phone app
Go to Keypad
Hold 1, until the phone dials voicemail
If it doesn't get connected to voicemail, then you need to reach out cellular network customer care
Try reaching out your carrier service provider customer care to cross check about voicemail service availability.
Apple Support
If you have confirmed following all the above steps, and still the iPhone Voicemail is Not Working then the final resolution will be to reach out Apple Support. Visit nearest Apple Store to get this problem resolved as soon as possible.
All the above fixes to solve iPhone Voicemail Not Working issue could be tried out or works on all versions and variants of Apple iPhone.