Firstcry Cash is similar to wallet system where all your refund balance is stored. When you cancel any order or when you return any item ordered the amount of the order is instantly credited into your Firstcry Cash in my account. You can either use the balance present in your Firstcry Cash for your future purchase or if you want you can ask to refund the money to the source bank account with which you had placed the order.
This article will guide you on how to withdraw or get Firstcry cash refund to bank account. Below is the step by step process to Withdraw Firstcry Cash to Bank Account.
How to Refund or Withdraw Firstcry Cash to Bank Account
Login into your Firstcry Account and navigate to my account.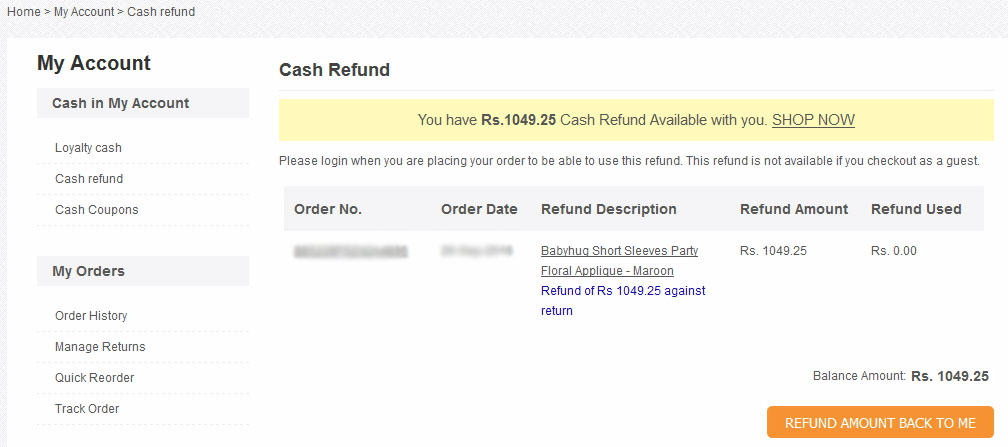 Under my account you will find "Cash in My Account", just click on Cash refund option.
In Cash refund you will be able to see the cancelled order amount, so to refund the amount back to bank just click on Refund Amount Back to me.

A prompt will appear to confirm the refund the cash back to Cred/ Debit Card or Bank Account, just click on Refund Amount button.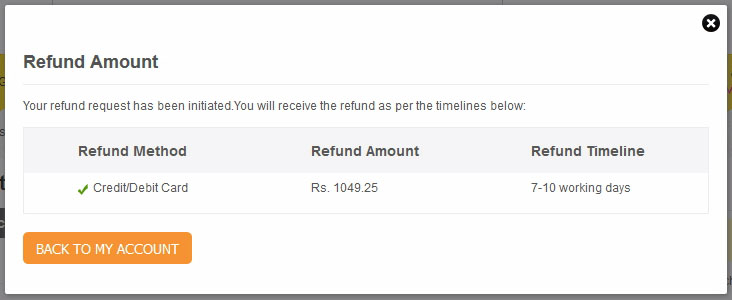 Once you click Refund Amount button on next prompt you will see message that your refund has been initiated, you will receive the refund as per the timelines i.e. 7 to 10 working days.
That's it this is how easily you can get your refund back from Firstcry Cash to Bank Account.