XpressBees Courier Service specializes in delivering e-commerce logistics, and it covers key cities India- metros and Tier-2 cities. If your shipment or product ordered from an online store is shipped through XpressBees Courier you can easily track the status of your shipment shipped through XpressBees Courier Tracking by visiting their official site. So below steps will explain to you how to track XpressBees Courier Status Online.
Track XpressBees Courier Status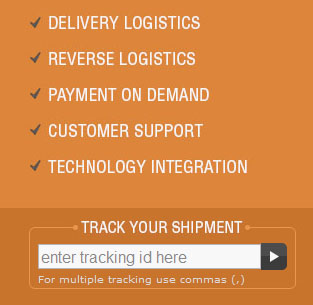 Once you are on the XpressBees logistics page, under Xpressbees courier tracking track your shipment box enter your shipment tracking number (AWB No.) and click on the submit button.

On clicking on the submit button the Shipment Details of your XpressBees Shipment will be displayed.
To view the complete status of your XpressBees logistics shipment click on view details.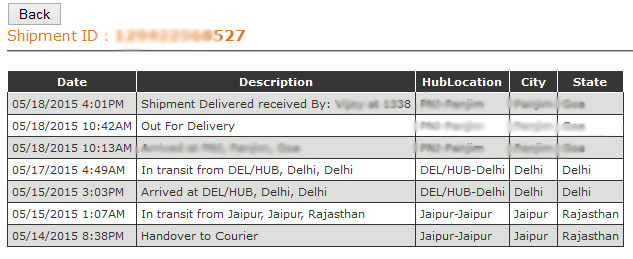 On clicking view details the complete details of your XpressBees logistics shipment will be displayed.
If you are facing a problem in Xpressbees track courier shipped through Xpressbees Logistics you can directly get connected to the Xpressbees Courier Customer Service Center on +91 (020) 4911 6100 or mail them at [email protected].
In case if you don't have your dispatched order AWB No. and if you are confirmed that your item has been shipped with Xpressbees Courier then you can track Xpressbees courier using your Order ID, but for Xpressbees courier tracking using Order ID, there is a separate mode for tracking. Below is the process of Xpressbees track courier using Order ID.
Xpressbees Track Courier with Order ID
To track your package using Order ID, you will need to visit the xpressbees track courier webpage by clicking here.
On opening the above link a webpage of Track Shipment will open
On the Track Shipment webpage of Xpressbees you will find two options to select from and they are AWB No. or Order ID
As here you don't have your AWB No. , just select Order ID and enter the Order ID Number of your order which has been shipped with Xpressbees Courier Service and click on the submit button
On the next page, the Status of your shipment will be displayed on which Shipping ID or AWB No. will also be mentioned.