Jabong is one of the leading Online Shopping website in India where it sells vast range of products such as Shoes, Clothing, Bags, Watches and much more products. Jabong serves quality products at best price to its customers, as well as customers can also avail huge discounts by applying coupons which are released regularly by Jabong.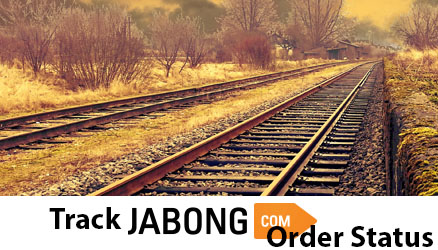 So now let's come on to main point of writing this post i.e. how to track Jabong Order status. After you have successfully placed an order, below steps will help you how to track Jabong order status.
Learn How to Track Jabong Order Status Online
After placing an order for the product on Jabong usually the buyer gets updated frequently about the current status of the order through SMS, mail or the buyer can manually track the status of the order by simply logging in into his or her Jabong Account. So how to track Jabong Order Status you will get to know by following below steps.
Just login to your Jabong Account, and navigate to orders section.
In Order page you will be able to see all the products ordered by you.
Just click on view detail of the product which you want to track the status.

And in the next page i.e. product details you will be able to see the order status of your Jabong Order.
Alternative you can even Track Jabong Order Status via SMS to know follow below process.
Learn How to Track Jabong Order Status via SMS
If for some reasons you are not able to access or track your Jabong Order Status Online you can even check it via SMS.
To Track Jabong Order Status SMS OS (last five digits of your order number) to 9949933333
Learn How to Track Jabong Order Status by contacting Customer care
Jabong Order Status can also be traced by contacting Jabong Customer Care department on Phone number: 0124-6128000 or Email: [email protected] (TIMINGS: 8 AM – 2 AM).