Candy Crush Saga is one of the addictive game which is available to play on android, iOS, Windows Phone and as well on Computer through Facebook Account. And if you are on Facebook you might have seen lots of notifications about Candy Crush Saga invites from your friends but frequently unknowingly the friend who have joined the game Candy Crush Saga on Facebook automatically sends invitation requests to all friends list on their behalf.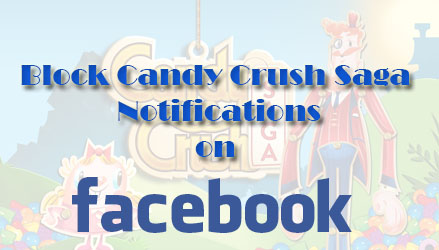 How Developer of the Candy Crush Saga Game Benefits from Invites on Facebook
Candy Crush Invites on Facebook helps to grow the users of the Game by notifying them to play Candy Crush Saga by accepting the invites and when the user becomes addicted to the game definitely the user will try to unlock the new levels in the game which makes the Developers to earn money.
So constant invites to Play Candy Crush Saga from friends irritates us so to help out you people from receiving further invite requests of Candy Crush Saga on Facebook we have a method for you with which you can stop getting candy crush saga notifications on Facebook permanently. Below steps will guide you on how to turn off candy crush Facebook notifications.
Steps to Stop Getting Candy Crush Saga Notifications on Facebook
 Login to your Facebook Account.
Click on the notifications, when the notifications loads up search for the candy crush saga invite notification.
From Candy Crush Saga Invite Notification on hover you will find cross sign click on the cross sign.
 After clicking on the cross sign you will get confirmation message saying "Turn Off Notifications from Candy Crush Saga?" click on Turn Off.
And you are done in future you will not receive any Candy Crush Saga Invites on Facebook.