Many people have this question in their minds and also most people ask this question frequently, how to start a blog. Below details will give you 100% satisfied answers about the topic on How to Start a Blog.
What do you want to blog?
Before starting your blog you will have to first decide on which topic do you want to start blogging? Be aware to select suitable topic in which you have good experience and knowledge so that you will easily able to write brief and in confidence more about that topic.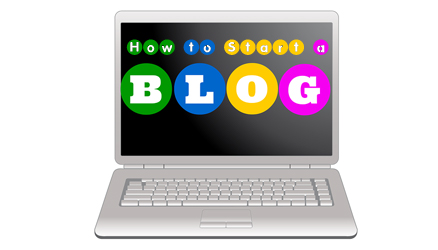 Do you want to host a blog or use free blogging platform?
This is the most important factor when you come across in starting a new blog. You will have to decide whether you want to self-host your blog or want to use free blogging platforms like blogger or wordpress etc.
Free Blogging Platform: Free blogging platform gives a user to start a blog free of cost without paying any fees for hosting or domains. Some of the most popular free blogging platforms are blogger and wordpress. Free Blogging Platform domains usually looks like yourdomainname.blogspot.com or yourdomainname.wordpress.com.
Self-Hosted Blogs: In this method you will have to buy a domain name and then you will have to buy hosting and create you blog. Your blog address will look like yourdomain.com. You can also install wordpress blog software and start blogging on your self-hosted account.
From where to register your blog domain and buy hosting?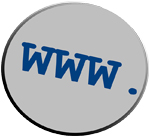 There are various domain registration portals available but one of the best domain registration service is GoDaddy, you can easily register your domain name by visiting GoDaddy.com. GoDaddy offers domain registration at affordable price as compared to all other domain registration service available over the web, they also offers discount for new customers. You can just enter the word which you want to register as your domain name and check out its availability, and if it's available you can register it without any hesitation. When selecting a domain try to buy a unique, easy to remember domain name, as the visitors who wants to visit your site regularly will also able to remember the domain name of your site easily.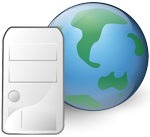 Secondly about buying the web hosting it is recommended to buy web hosting and domain name from same provider as some times few sites offers free domain when you buy hosting so this will save some money from your pocket. GoDaddy is also a best option from where you can buy the web hosting as they have vast range of hosting packages according to the customer's needs.
Another best web hosting alternative to GoDaddy is Hostgator, Hostgator.com suits best for those who are looking out for unlimited bandwidth.