There can be dozens of reasons that explain why you want to monitor someone's Android phone. If it is Xiaomi Redmi and you are wondering which spying app for Android is going to work on this smartphone, then we are here to solve this problem for you. You will need a spying app that's compatible with it and also that has all the right spying features to meet your spying needs.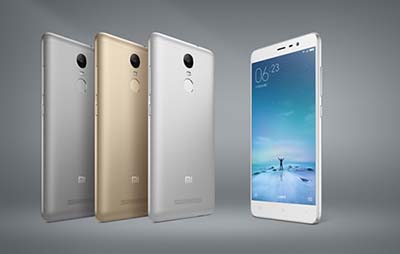 You will find a number of spying apps in the market that claim to be the best spying app in India but not all of them are good value for money. I am going to share a popular spying app for Android that will readily work with Xiaomi Redmi. The name is Xnspy.
Introduction to Xnspy
Xnspy comes with a huge cache of spying features. It is widely used by parents, partners and even business owners. It keeps you updated of someone's real-time activities by spying on their phone. It is simple to use, affordable and also supports advanced spying.
Compatibility
Since Xiaomi Redmi runs on Android 4.2, Xnspy is compatible with it. In case you didn't know, Xnspy supports Android OS 4.x, 5.x, 6.x, 7.x and 8.x. You don't have to root the phone to spy on the target phone.
How to use Xnspy to spy on Xiaomi Redmi?
Wondering how to use Xnspy for spying on Xiaomi Redmi? The steps below explain how it's done:
You must first subscribe to Xnspy. You can either choose its Basic Edition or Premium Edition. The Premium Edition comes with premium features that are meant for advanced spying. Once you have purchased the app, you will get an activation code, login credentials, and an installation guide.
Now follow the installation guide to install the app on the Xiaomi Redmi Smartphone. If you are looking for a discrete spying experience, then you can even hide the Xnspy icon once it's installed on the phone.
Log into Xnspy's web account, enter your login credentials and wait for the app for at least 24 hours to spy. Xnspy will need some time to transfer data from Xiaomi Redmi into its web account.
Interface of this spying app for Android
You must be wondering what does this spying app for Android looks like. You will see a combination of white and red inside the dashboard. The interface itself is ok but one thing is obvious that it's quite easy to use. After you log into your web account, you will see a dashboard that looks like this?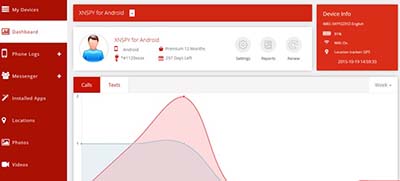 It has different menus that let you navigate through the phone. All the information on the Xiaomi Redmi will be organized in these menus for easy display.
Features of Xnspy
Wondering what you can do with this spying app for Android? Here are some interesting features that will make spying on Xiaomi Redmi fun:
Monitor phone calls and messages
You can monitor phone calls and messages on the phone. As you view the call log, you will get access to the incoming and outgoing calls and missed calls along with the time and date stamps and the duration of the call. Similarly, you can read all the sent and received messages on Xiaomi Redmi.
Access instant messenger chats and multimedia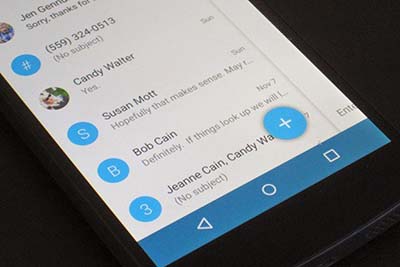 You can read messages and multimedia shared visa Instant Messenger chats. Xnspy supports spying on Facebook Messenger, WhatsApp, Viber, Instagram, Kik messenger, Skype chats, and Tinder messages.
Track GPS location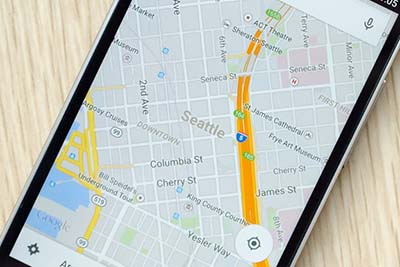 Xnspy will make it easy for you to track the location of the Xiaomi Redmi too. It lets the user check the current location of the phone, view the location history and even monitor a specific location.
Read emails and monitor online activities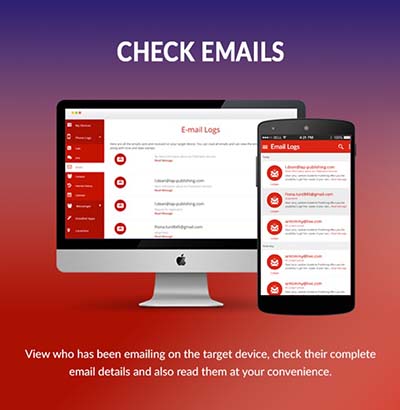 Xnspy will let you read the emails from the phone's default email app and monitor online activities from the phone's default browser.
Record phone calls and surrounding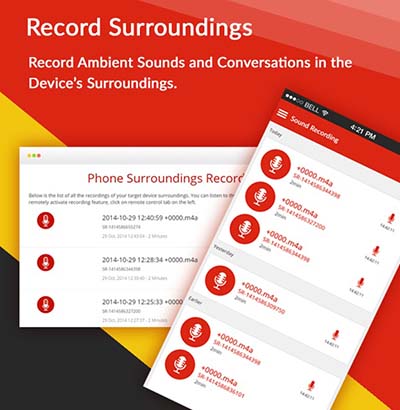 You can record and download phone calls from the phone and listen to them whenever you want. You can also send a remote command to record the surrounding of the phone with this spying app for Android.
View photos, videos and calendar entries
Xnspy will let you view the photos and videos downloaded on the phone. You can also see the calendar entries saved on the phone.
Remotely control the phone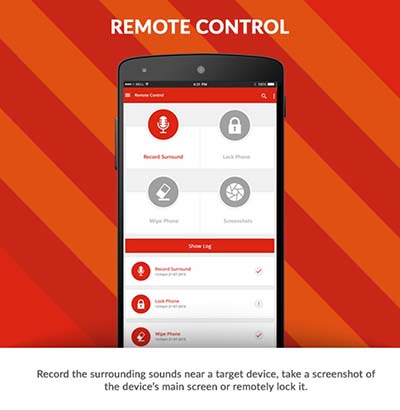 This spying app for Android lets you remotely control the Xiaomi Redmi too. You can lock it, view the apps installed on it, remotely wipe the data, take live screenshots and even block apps.
Price
Not all the best spying app in India is affordable as Xnspy. The price of its Basic Edition starts from $8 and a month and the price of its Premium Edition starts from $12 a month.
The Verdict
Whether it is Xiaomi Redmi or any other Android phone, Xnspy will make spying easy as long as the target phone is connected to the internet. It is packed with features and is user-friendly and affordable.