If you have forgot or want to generate new Debit Card PIN then you can do it online through Internet Banking at your convenience anytime. This process to Set Axis Bank Debit Card PIN Online is very easy and useful when you forget the PIN of your Axis Bank ATM Card, in just few clicks you can easily set or generate new PIN for your Axis Bank Debit Card.
But to set Axis Bank Debit Card PIN Online you should have Internet Banking Service Enabled, and if you have this service enabled then you can just carry on following the below procedure to generate ATM pin for axis bank debit card online.
Step by Step Process on How to Set Axis Bank Debit Card PIN Online
Login into your Axis Bank Internet Banking Account, and click on option as shown in below screenshot.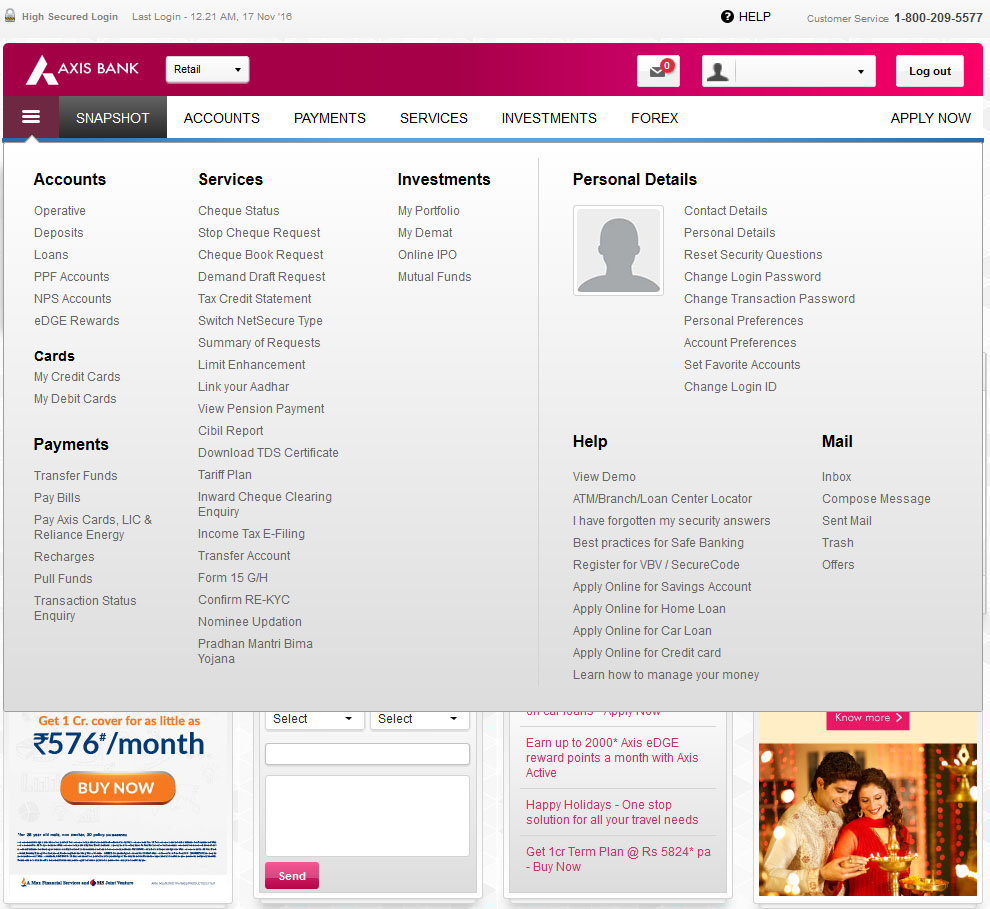 Under Option Cards > Click on My Debit Cards.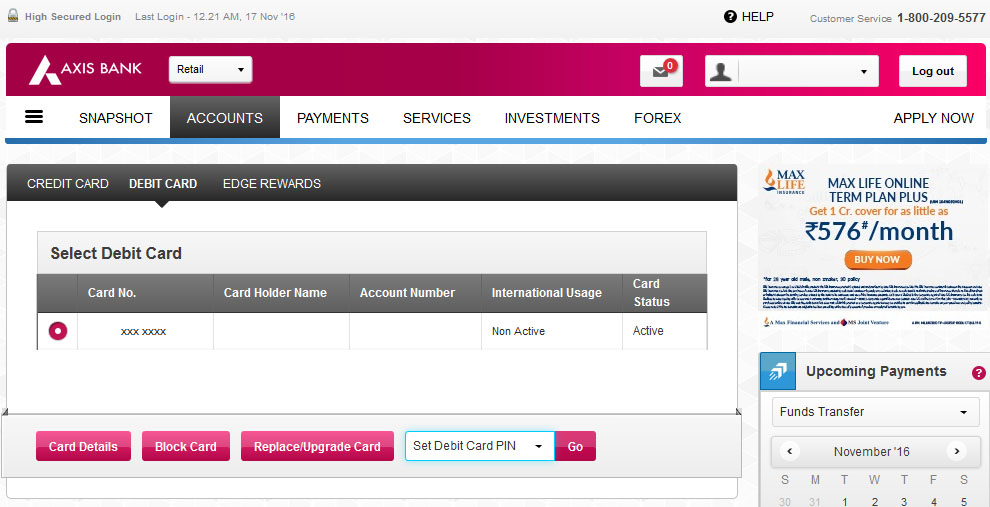 You will able to see your debit card, just select the debit card and under more services select set debit card PIN and click on Go button.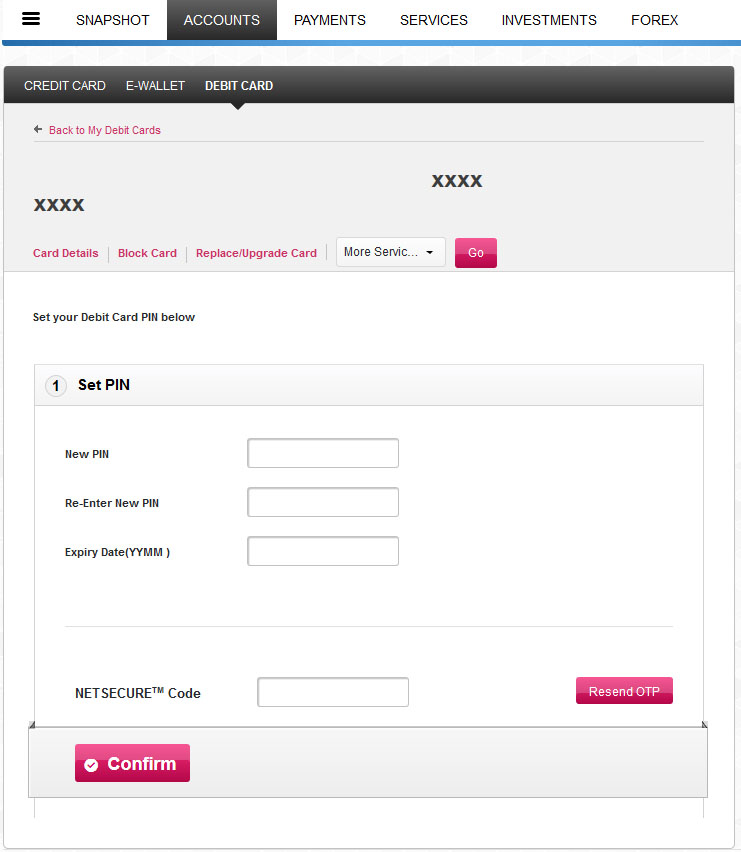 You will get navigated to set PIN page, just enter new PIN in the text box and again re-enter the new pin in next text box, enter expiry date (YYMM) of your debit card and enter the NetSecure Code received on your registered mobile number and click on confirm button.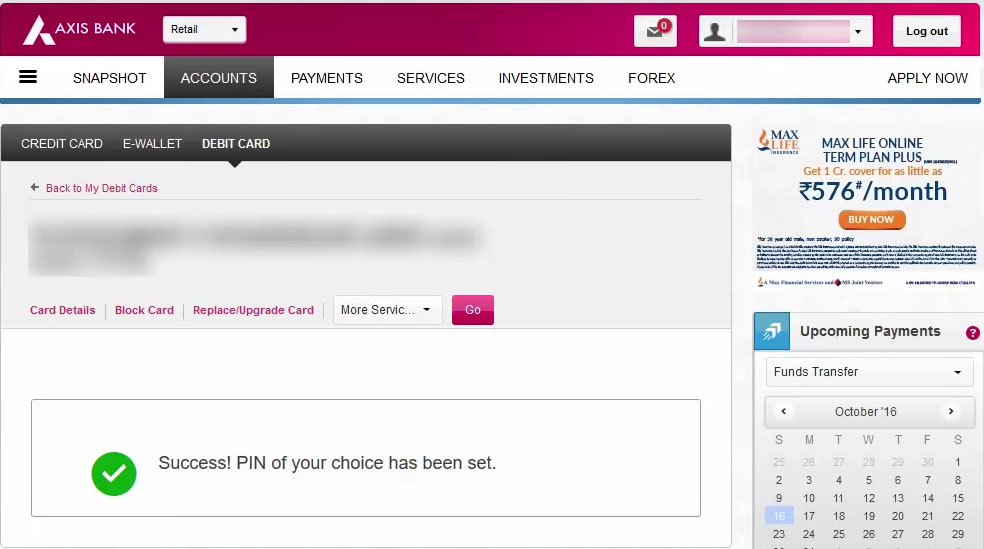 That's it you have successfully set new PIN of your choice for your Axis Bank Debit Card, now you can use this new PIN.