Screen recording is a crucial feature that can be found on every smartphone device. Its utility can be realized at any given point of time to capture and document screen activities. It is noteworthy that Apple's iPhone devices also come equipped with a built-in screen recording application. Although every iPhone comes with a built-in screen recording feature, not everyone is aware of how to access or utilize it and they end up in searching for How to Screen Record on iPhone.
Today's post aims to provide a step-by-step guide on how to film screen on iPhone, and in case if the feature is not available on your iPhone, will show you how to enable it.
To access the Screen Recording feature on an iPhone, users can navigate to the Control Center page by swiping down from the top right corner of the screen. Within the Control Center section, user will see a circular ring icon with a small circle inside. Tapping on this icon will initiate the screen recording.
However, in some cases, the iOS Screen Recorder icon may not be visible in the Control Center. In such instances, users will have to first enable the Screen Recording feature on their iPhone. To enable the screen record iPhone option, there isn't any requirement to download any additional app on your phone. Instead the screen record iPhone comes already per-installed on your phone, and if you are unable to access it, you need to initiate the below settings.
How to Add Screen Record on iPhone
To enable or add screen recording on iPhone, open settings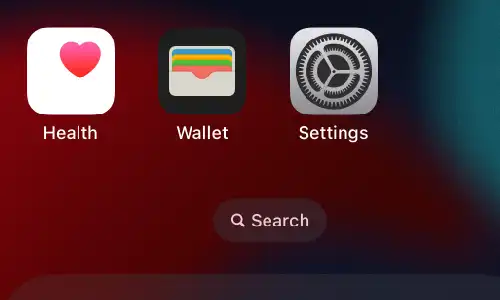 Tap on the control center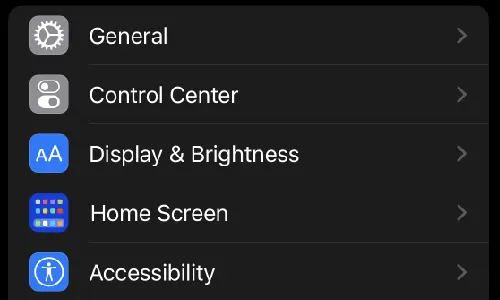 Scroll down the Control Center page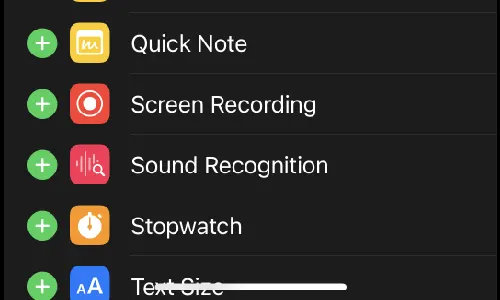 Under More Controls, search for Screen Recording
Tap on the + sign appearing next to the Screen Recording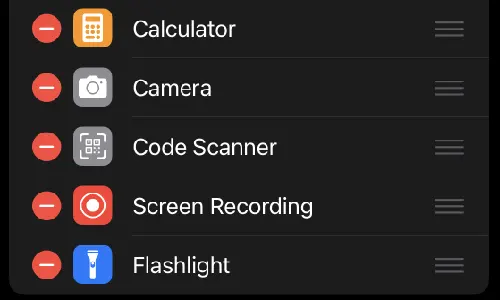 Screen Record Shortcut has been successfully added to your iPhone Control Center
How to Screen Record on iPhone without Sound
To record screen on iPhone from top right corner screen swipe down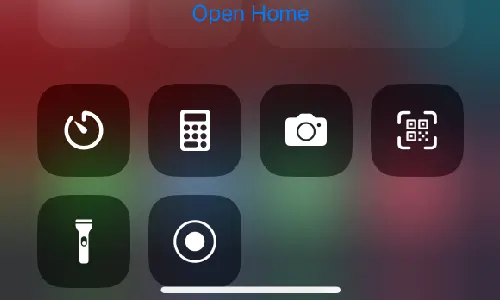 Under Control Center, tap on the circular icon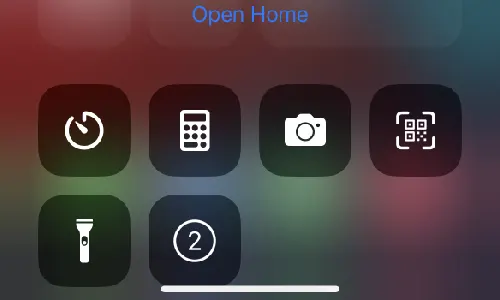 It will count a 3 second timer and will start recording the screen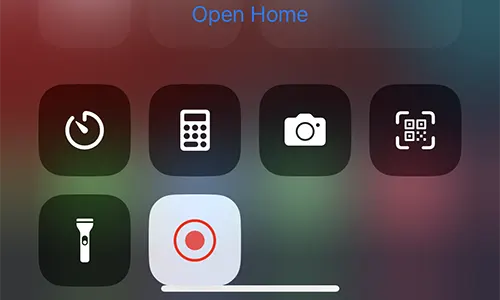 To stop the recording, tap on the left side corner time appearing in red on the status bar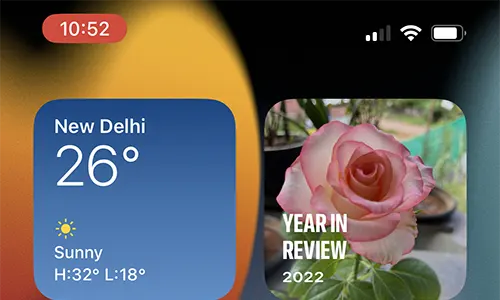 On tapping to stop the screen recording, it will prompt you whether you want to stop the screen recording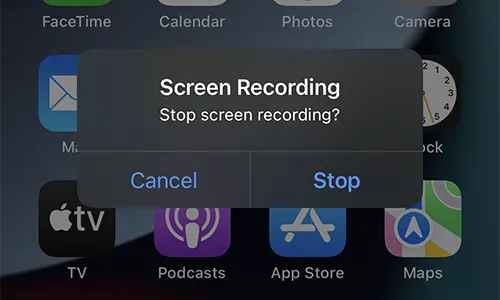 To stop just tap on stop button
or else you can even stop it by going to Control Center and tap on the red screen recording icon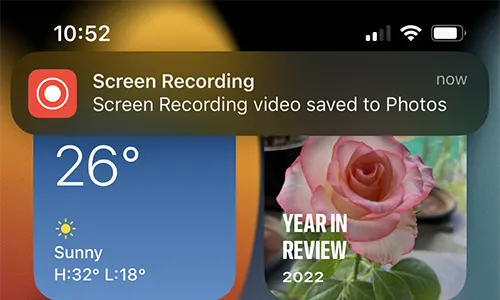 The captured screen recording file will be saved to Photos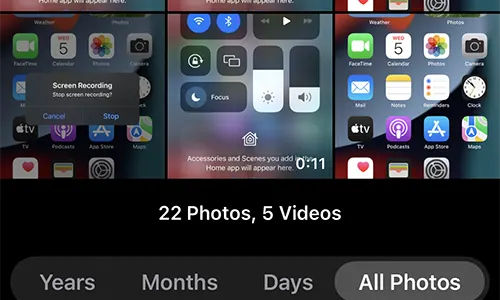 It is important to note that the default setting of the screen recorder on iPhone does not include sound when recording. This, however, does not indicate that the iPhone screen recorder does not support sound recording.
To capture the iPhone screen with sound, users can follow the instructions outlined below on How to Screen Record with Sound on iPhone.
iPhone Screen Recording with Sound
To record screen on iPhone with sound, open the control center by swiping from top right corner of screen to down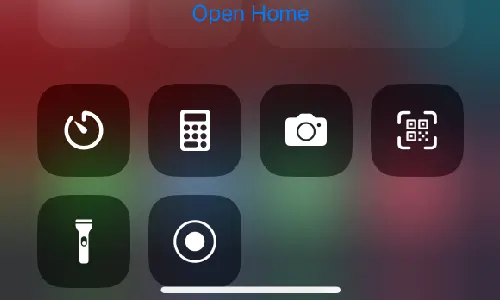 Long press on the circular icon of screen record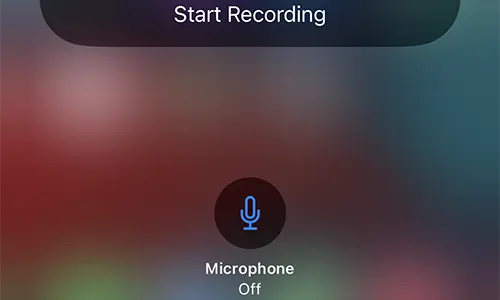 It will open screen recording settings, on this page you will find that Microphone is in turned off state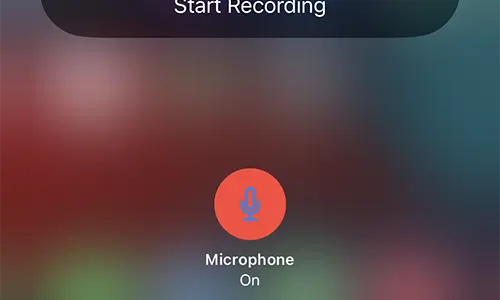 To enable the Microphone tap on it
Once you tap on Microphone icon, you will see the Microphone state has been turned ON
This means now with screen recording, the audio or sound will also get recorded
Now as usual record the screen by swapping from top right corner of screen to down
Tap to record icon to start the recording
Once done with recording, to stop tap on the time appearing in status bar in red or else open control center and tap on red record icon to stop
The screen recorded file will be saved in Photos
You can open Photos and view the screen recording.
How to get the screen record button on iPhone?
The process of adding the iOS Screen Recorder button on iPhone is already explained, to turn on screen recording button on iPhone please refer to the How to Add Screen Record on iPhone section in this article.
Why iPhone Screen recording black screen?
This is because the app which you trying to record on your iPhone may have disabled the recording or capturing permissions for privacy reasons. This is common when you try to record screen of banking apps, OTT Video Streaming apps like NetFlix, Amazon Prime, Hulu, Disney etc.
How long can you screen record on iPhone?
You can record the screen until you have storage space available on your iPhone.
Can you record a facetime call?
Yes, you can record a facetime call. But before capturing it make sure you enable the microphone so that the audio also gets recorded.
Do I need to install iPhone screen recording app?
iOS comes with in-build app to perform screen recording on iPhone. So there isn't any need to install any additional Screen Capture apps on iPhone.
Which is the best screen recorder for iPhone?
The default screen recorder which comes added in iOS is the best screen recorder for iPhone as it has all the features which a normal screen capturing app should have.
Does iPhone screen recording record sound?
Yes, it does record the sound while recording screen. Just you need to enable microphone in iPhone screen recording settings.