Cheque Book can be required for various purposes like making payments, withdrawing money, verification purposes etc. So today we will provide information as well as various methods available with which you can Request SBI Cheque Book. Normally when you open a new bank account you get a cheque book delivered on your postal address within 10 days in some cases cheque book is included in the instant Kit of bank.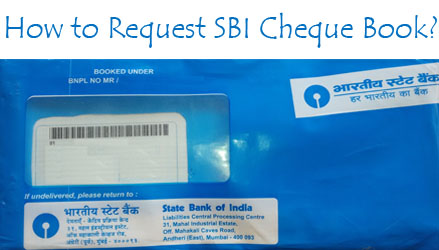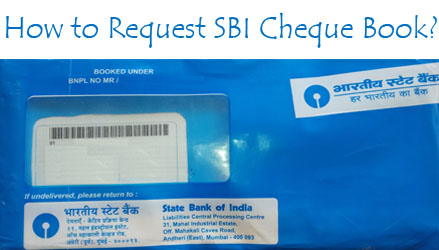 But if you have not received a cheque book or suppose if you have consumed the cheque book you can apply or request for a new Cheque book through various methods like SBI Online Banking, SBI ATM and through SBI Branch. So below are the various methods briefly explained on how to request SBI Cheque Book?
Request SBI Cheque Book through Online SBI Net Banking
To be able to request SBI Cheque Book through Online SBI Net Banking you should have this facility enabled, Requesting SBI Cheque Book through Online SBI Net Banking is one of the easiest method to get cheque book delivered to you as there will be no formality to fill the form and in just few clicks you will easily order SBI Cheque Book.
Just login to Online SBI Net Banking with your user id and password.
After you are logged in just click on e-Services tab, and when you are navigated to e-Services tab from the various options click on Cheque Book option.
Cheque Book option will allow you to request a Cheque Book, just select the account for which you require a Cheque Book than select the number of Cheque Leaves according to your need and click on submit.
Once you have click on submit you will be asked to verify the details of your request and you will also get option to select the delivery address at which Cheque Book will be sent so you can select from Registered Address, Last Available Dispatch Address or enter a new address on which you want cheque to get delivered and once you are done click on submit, your order will be processed and the SBI Cheque Book will be delivered to your Postal Address within maximum 10 days. Once your cheque book has been dispatched you will receive a SMS on your registered mobile number with Speed Post Tracking Number so that you can keep track of your cheque book.
Request SBI Cheque Book through SBI ATM
Cheque Book can also be requested through SBI ATM, you will just have to walk in to SBI ATM insert your SBI ATM Card and select from option services and request a Cheque Book.
Request SBI Cheque Book by visiting SBI Branch
If above none of the method works to request SBI Cheque Book you can just walk in to SBI Bank Branch fill up the Cheque Request form and submit it, within 10 days you will receive the requested Cheque Book on your registered address as well as once the Cheque Book gets dispatched you will receive a SMS containing Speed Post Tracking Details of your SBI Cheque Book.