There are several Bible Apps available on app stores with different versions that provide a feature to read as well as listen to audio online. But sometimes for everyone, it is always not possible to be online to read and listen to the Bible, so here, in this case, the Bible Offline version plays an important role.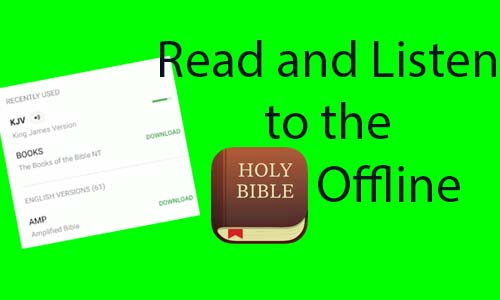 When you don't have internet or WiFi connection, the Bible can be easily accessed in the form of text as well as audio with offline features present in the Offline Bible App. But not all Bible Apps provides the feature to access the offline version of the bible, so here in this post, we will be introducing to you one of the world's best Bible Study App with which you can access Bible in text and audio format when online as well as offline.
The Bible App which provides freedom to experience the bible in our daily life is the Bible App from YouVersion which is also called as Holy Bible App. The YouVersion's Bible App is one of the World's best bible app and it is one the app in the religion category which has a million installs on unique devices all over the world.
With great features and quality content, YouVersion Bible App provides the service for free without charging any subscription or one-time fee and not even ads are embedded in the app.
One of the best features present in YouVersion's Bible App is that the Bible can be accessed in audio as well as text format even when the device doesn't have WiFi or Internet Connection. So let's find out how to read the Bible and Listen to Bible offline.
Process on How to Read and Listen to Bible Offline [When no WiFi or Internet Connection]
If you have heard about this Bible App named YouVersion Bible App for the first time, then you will need to search the app in your device app store and get it installed
Once the YouVersion's Bible App is downloaded and installed on your device, just tap on the icon of YouVersion Bible App to launch it
Once the app gets launched, make sure you first register an account which is free of cost
Once you have registered and logged in to your account
Go to read tab in the App, and tap on books
All versions of books will be loaded, you can scroll down and scroll up to browse your favorite book
If you want to download the book listed for offline viewing or listening then on side of the book name there will be a download button appearing
You can download any of these books or version for your offline reading or listening
Note down that not all books have audio, only those books have audio in which a sound icon is appearing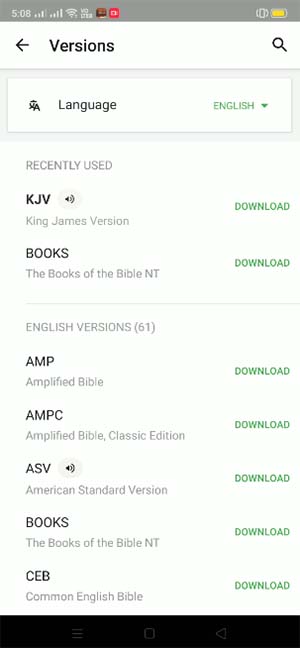 So to download a book or version of Bible from holy bible offline app, just tap on the download button which is appearing on side of the book and the book or version will get downloaded in your device
Once the book gets downloaded in place of download button a smartphone with tick mark will appear which means you have that book downloaded on your device and it can be viewing or listened when offline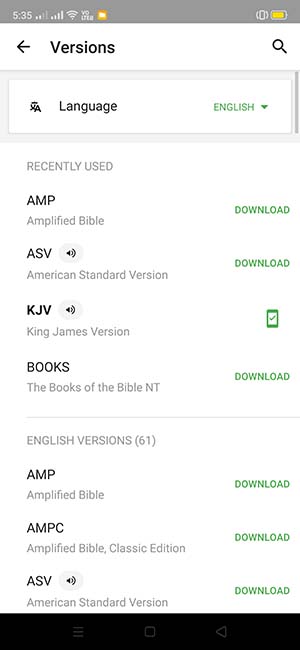 Like this way you can download all the books available in YouVersion Bible App one by one to use when your device doesn't have active internet or WiFi connection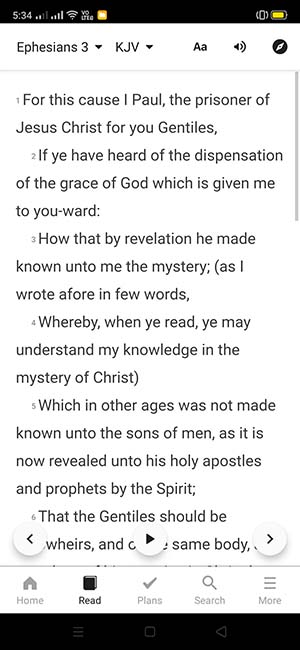 Downloaded Bible Books can be opened by tapping on book section and selecting the preferred downloaded book which you want to read and to listen to the audio bible you will need to open the book and then tap on the sound icon button which is appearing on the top right-hand side
That's it this is how one can easily read and listen to the Bible with YouVersion Holy Bible App.