HEIC is a image file format, which denotes High Efficiency Image File Format. Usually these formats are now been found on Apple iPhone's when captured images are transferred to PC keeping originals file formats.
These High Efficiency Image File Format (HEIC) can be opened on using the default Photo app on PC or Laptop. But when HEIC file format is tried to open in a Adobe Photoshop Software it throws an error "Could not complete your request because it is not the right kind of document". As of now Adobe Photoshop is not supporting this file format, nor they have pushed any update regarding the support of HEIC as well here is no as such called Photoshop HEIC plugin launched officially by above.
But still there is a work-ground which can make HEIC image file opened in Abobe Photoshop Software.
So if you are the one who wants to open HEIC Image File Format in Photoshop for editing without converting its file format to JPG or any other supported file format or without losing the file quality then here is a small tweak which you need to follow.
Open HEIC File in Photoshop without Converting
Open the HEIC Image File using the default Photo app or photo viewer on your PC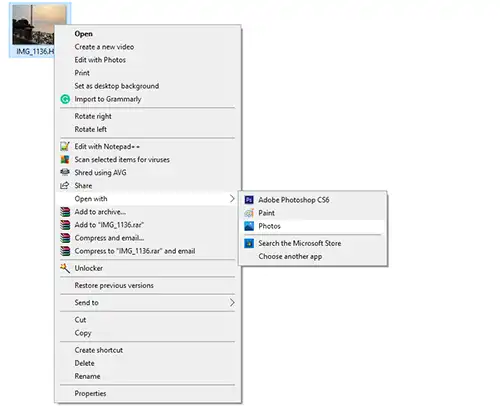 Once the file is opened, right click on the image and copy it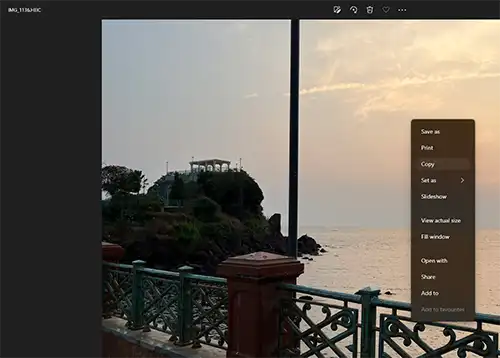 Open the Photoshop Software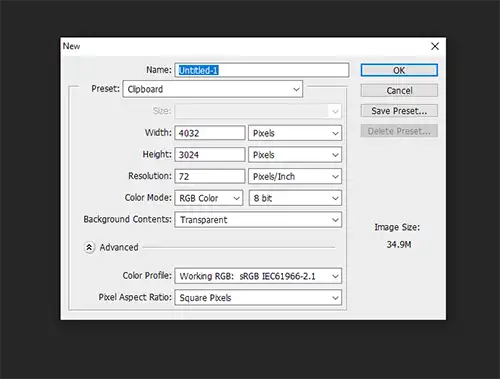 Create a new file and paste the copied image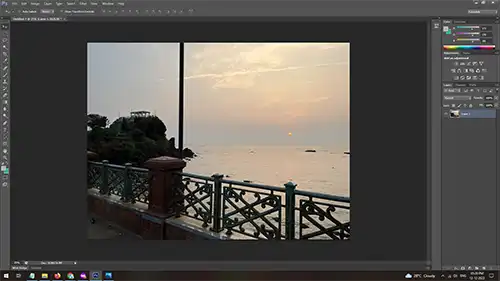 Now you can edit the HEIC File in Photoshop Software
Every time whenever you want to open HEIC File in Photoshop, you will need to follow the same process.
Convert HEIC to Photoshop Supported File Formats
Alternatively if you are not satisfied with the above method then without any software utilities of image conversions, you can convert the HEIC to Photoshop Supported File Formats such as BMP, JPG, GIF, TIFF, and PNG.
To convert the HEIC image format into other image file format, open the HEIC image using the windows default paint app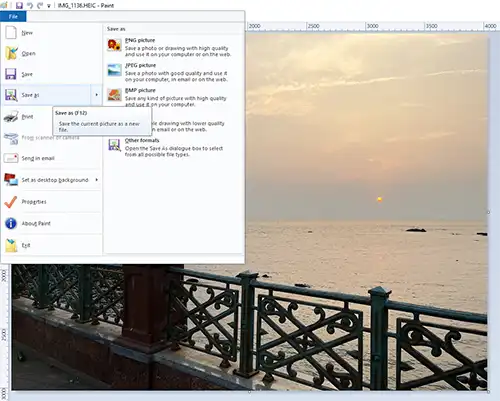 Once the image is opened, go to File > Save as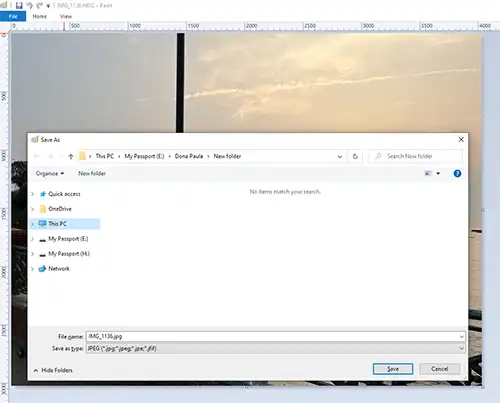 From the save as type select the image file format into which you want to convert this HEIC image
There will be all image formats such as BMP, JPG, GIF, TIFF, and PNG select any one of the image format and click on the save button to convert the HEIC image into the new file format which you have selected.
Now you would be able to open the converted file in Photoshop Software