Making Money Online for newbies or beginners is not an easy task but if you have dedication and patience you can easily reach your goal to earn money online through Internet. And today to help those all folks who are interested in earning money, we would like to reveal some secrets on How to Earn Money through Flipkart. All of us might have heard or used Flipkart but even through who are still not aware about Flipkart we have quick introduction to Flipkart below.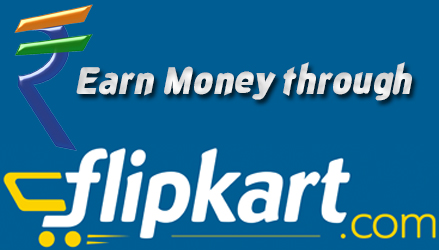 What is Flipkart?
Flipkart is an ecommerce website which was founded in the year 2007 by two Indian youngsters Sachin Bansal and Binny Bansal. Flipkart offers various wide varieties of electronic products, Clothing & Other Products at Best Price in India. Currently Flipkart is one of the 5th most visited website in India, the success behind Flipkart is due to growing online shopping population in India and as well due to Flipkart's best pricing for the products and their service which encourages the buyers to buy every product from Flipkart.
How can we make money with Flipkart?
In Simple words with Flipkart Affiliate Program you make earn huge amount of cash in the form of commissions. By referring users to buy the product from Flipkart through your Affiliate link or banner helps to earn commission. To Earn Money through Flipkart there is no need to be a seller you can just register yourself for Flipkart affiliate program and place affiliate links or banners on your website and when your website visitor clicks on that banner or link and purchases the product you get some percentage of commission according to the category of the product and the commission amount gets added into your Flipkart affiliate program account and when you reach the minimum trash hold you can easily transfer the earned money through Flipkart affiliate program into your local bank account.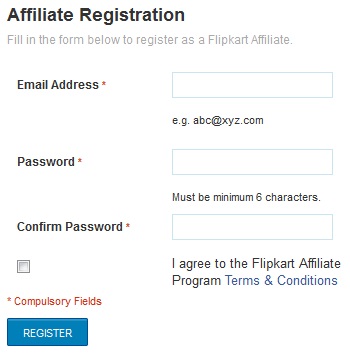 To Register for Flipkart Affiliate Program click here, and register your account by entering valid email id.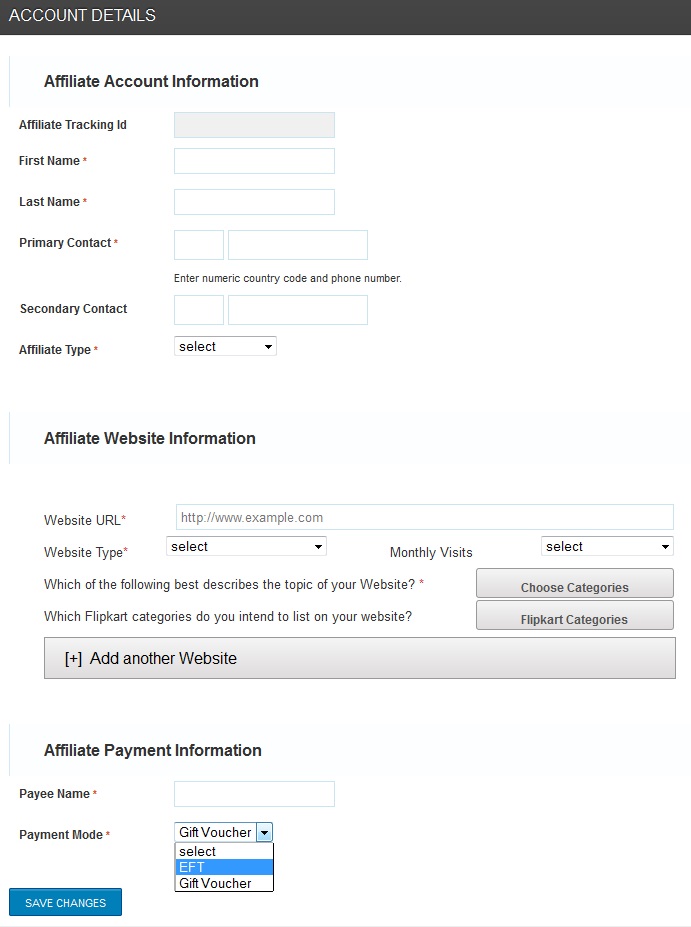 After it will ask to enter all personal details like Name, Contact Number, your website URL where you will display Flipkart Affiliate Program Banners or links (you could even add multiple websites by clicking on Add another website), Payee Name, and Payment Mode (there are two payment modes one is EFT and second one is through gift voucher) enter all these personal details as well as payment method details if you are selecting EFT as payment method don't forget confirm all your bank details like, bank account number, pan card number, IFSC Code, Address and Pin Code correctly and save it. (The minimum payment threshold for Gift Voucher is Rs.250/- and for EFT is Rs.2,500/-).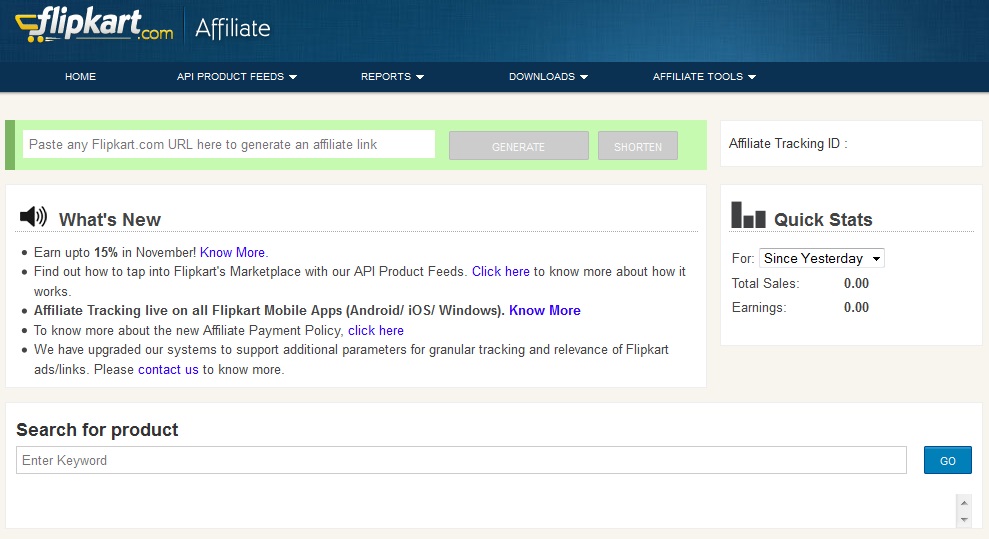 And now you will able to generate your Affiliate referral links to place it on your website, you can place a specific product on your website in the form of banner or link or else you can even add Flipkart Deal of the Day Widget, Search Widget, Bestseller Widgets, etc.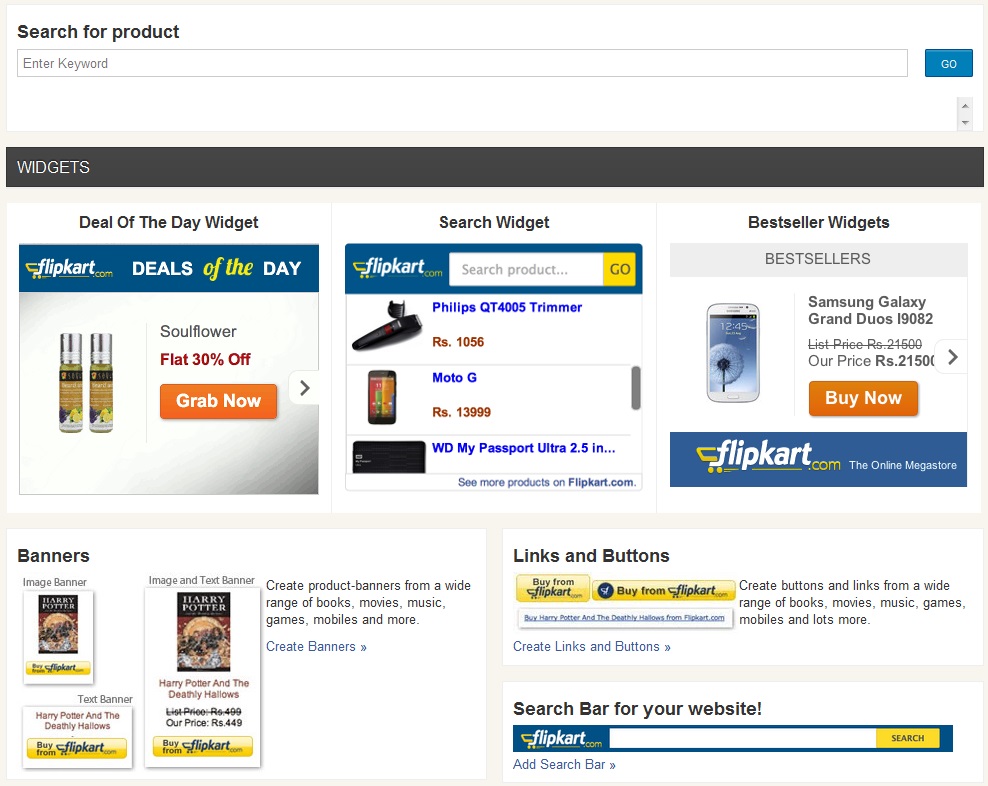 To earn decent amount of money through Flipkart it is recommended to place related products Affiliate links to your website niche, so that you will get targeted buyers from your website which will lead to more sales to earn more money through Flipkart.
In your Flipkart Affiliate Account you can track your daily earning reports as well as there any many types of Flipkart Affiliate Tools which will help you to generate more money through Flipkart.