If you have lost your Snapdeal Order Invoice or if the Invoice of the product is not included in the package of your ordered product you can get the Invoice of your Order Printed Online. To get your Snapdeal Order Invoice just you need to follow below simple steps, with which you could easily download your Snapdeal Order Invoice.
How to Get Snapdeal Invoice or How to Download Snapdeal Invoice
Just go to Snapdeal Website and login into your account.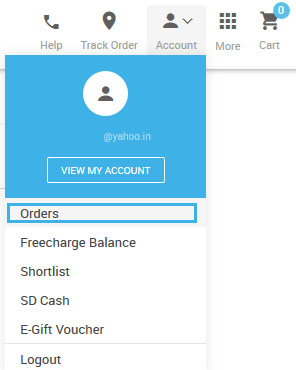 Once you are logged in into your Snapdeal Account, just navigate to Account > Orders.
On My Orders page you will see the orders placed by you.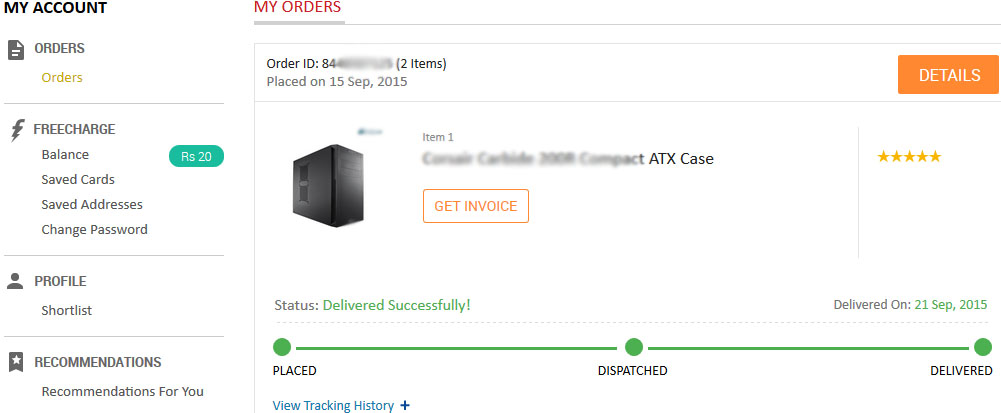 Just click on Get Invoice button on any of the product of which you want the Invoice Copy. (Only Once the Snapdeal Order is Delivered Successfully you will get the button Get Invoice)
On Clicking Get Invoice, your invoice will be popped out in a new window.
You can take a print out of the Invoice or else you can save the copy of your Snapdeal Invoice on your PC or Laptop.
That's it this is you can Download Snapdeal Invoice Online.