Paytm now offers multiple services from Online Recharge to Shop Products Online. So while you shop any product or Online Recharge from Paytm you can download Invoice of your successful order from the Paytm Portal.
Downloading Invoice of your Paytm Order will help you to keep a record of the purchased product or service as a soft copy on your computer or laptop, you can also print the Invoice later on if needed. So the below guide will help you to know How to Download Invoice of your Paytm Orders.
Procedure to Download Invoice of your Paytm Orders
Just login into your Paytm Account, navigate to Your Orders section.

Once you are on Paytm Your Orders page you will be able to see list of all ordered items by you.
Just click on the Order of which you would like to download invoice.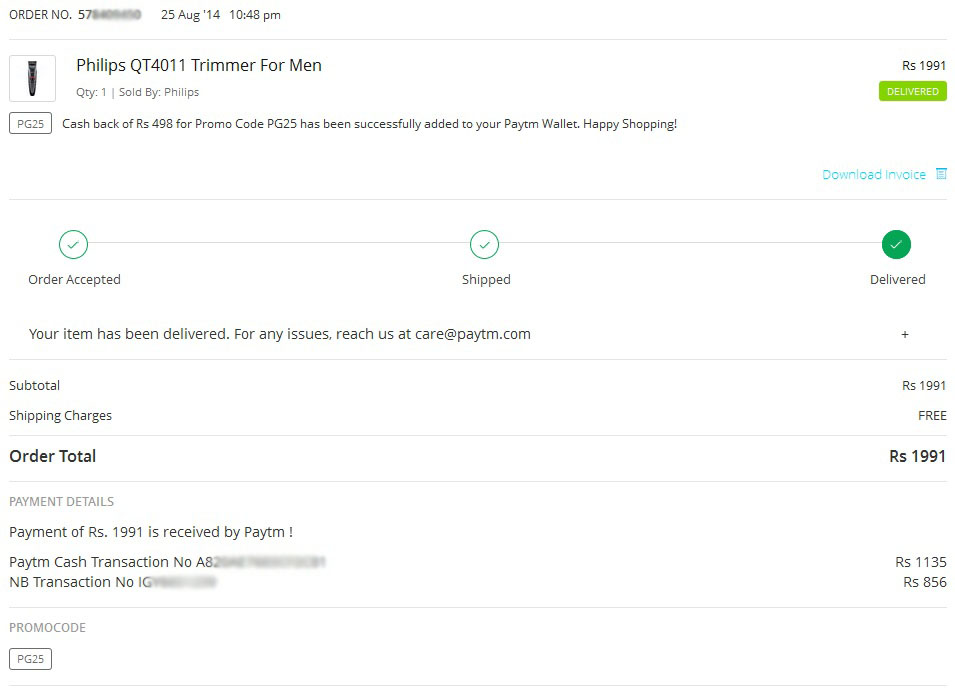 On clicking on the specified order it will display complete details of the order, if you wish to download Invoice you can do it by clicking on Download Invoice button.
Once you click Download Invoice Button the Paytm Invoice of the product will be downloaded on to your PC in PDF Format. (If invoice is not getting download even after clicking on Invoice Download button you will have to click on Allow pop-ups for Paytm.com). To view the Invoice you will need PDF Reader, if you don't have it installed on your PC just download Adobe PDF Reader and install it on your PC.
Download Invoice of your Paytm Orders in Paytm App
If you want to download invoice of your Paytm Orders from Paytm App you can do it by simply following below steps.
Just Open the Paytm App make sure you are logged in to your Paytm Account.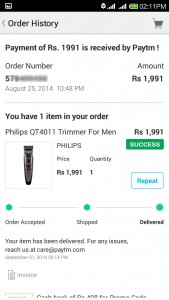 Go to Account then select Your Orders, it will list out all the orders. You have to select order of which you want to download the Invoice.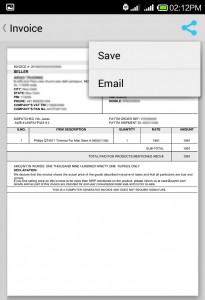 Once you select the specified order it will view the entire history of the order, to download the Invoice you will have to click on Invoice option and the Invoice will be loaded in a new window which you can save on your phone.