As we know that Alexa have upgraded their website recently and there have been lots of changes in Alexa like they have added some new features as well as they have discontinued some old features which they thought which were not that much useful.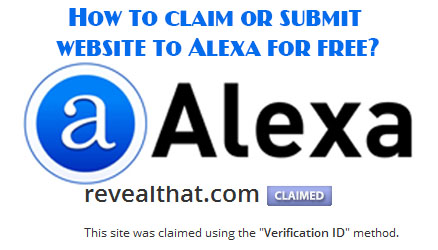 With new Alexa you still have the option to claim or submit website to Alexa for free with basic site comparison option but some people are still confused on How to claim or submit website to Alexa for free? so below are some steps which will help you to Submit website to Alexa or claim your website for free with Alexa basic site comparisons.
Quick Steps on how to claim or submit website to Alexa for free?
Register an account on Alexa if you already have an account than you can login with your login credentials.
Enter you site URL which you want to claim or Submit website to Alexa and click on continue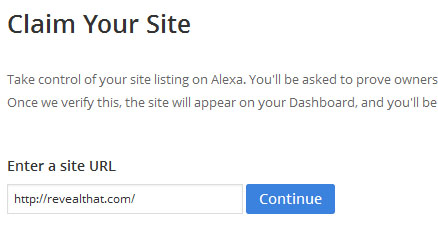 In the next step you will be asked to verify your ownership, there will be 3 methods to verify ownership
First Method is to upload an Alexa Verification file to your site's root directory.
Second Method is Add an Alexa Verification ID to the homepage of your site and verify.
Third Method is only for Alexa Pro members, for which you will have to upgrade your account by paying.
So now let's verify ownership with the easiest method that is Second method, just click on second method it will give you a Meta tag which you will have to paste it in your site below <head> tag.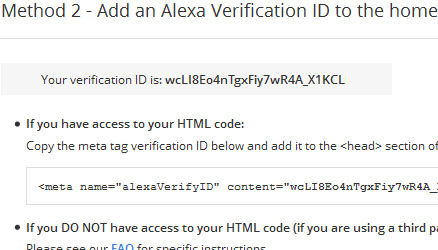 For WordPress users login to your dashboard, go to Appearance> Editor> click on Header.php, and find the <head> tag and paste the Alexa verification id below the <head> and click on update file.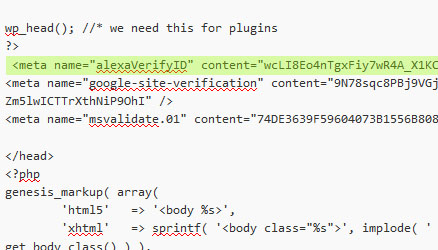 For Blogger users go to Template> click on Edit HTML and search for <head> tag and paste the Alexa Verification id below the <head> and click on Save Template.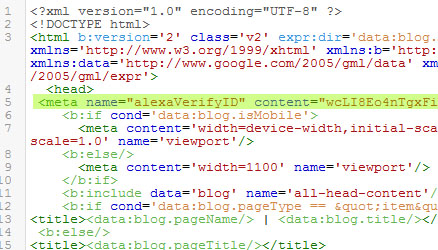 After you are done with placing the Alexa verification id, click on verify my id.
It will look out for tag on your website to verify the ownership of your website and will give you a message "Your site is successfully claimed", so you are done submitting or claiming you're website to Alexa.
Later on you can go to Alexa Dashboard to edit the site listing information.