Are you facing difficulty while setting up UPI in the Amazon app on your realme phone?

If yes, then this post will be going to solve the amazon pay UPI verification problem occurring especially on realme phones.
While setting up UPI in the Amazon app on your realme phone, you will notice that the mobile verification step is unable to complete successfully and verifying your mobile number page will continue showing still verifying.
After experiencing this problem if you are thinking that "Amazon Pay UPI not verifying problem" is due to network congestion or delay in receiving messages or your phone is defective, then you are absolutely wrong.
Instead, you can fix this Amazon UPI verification problem by tweaking some settings on your phone and you will be able to enjoy Amazon Pay UPI on your realme phone.
Below are the settings which you will need to do on your realme phone to solve the Amazon Pay UPI problem.
Fix for Amazon Pay UPI not verifying Mobile Number
To enjoy doing UPI transactions on your realme phone using Amazon Pay app, you will need to navigate to settings of your phone.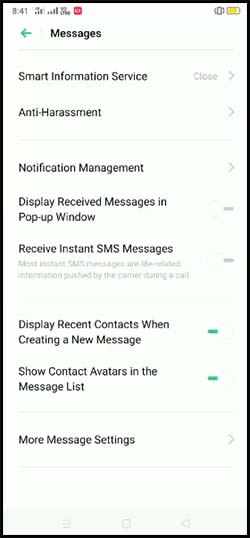 Go to System Apps > Messages

And disable Display received message in Pop-up Window and Receive Instant SMS Messages
After changing these settings on your realme phone you will be able to successfully set up Amazon Pay UPI and the mobile verification will be done smoothly this time without any failure.
If the above settings is not visible on your phone then the possible reason may be you have updated your phone software to latest ones. So if you have your Realme phone running on the latest Realme UI version then you won't be able to do the above settings mentioned.
If on the latest Realme UI version you are facing trouble in verifying mobile number in Amazon UPI then you will need to do the following settings.
On the latest realme UI version while setting up UPI on Amazon app you may come across two errors:
Mobile number verification failed
Amazon app moved to background: Amazon app was moved to the background during mobile number verification. Please try again without moving out of the Amazon app.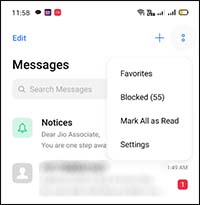 To fix it, open the messaging app and tap on the two dots > Settings

Under settings > disable Allow Flash Messages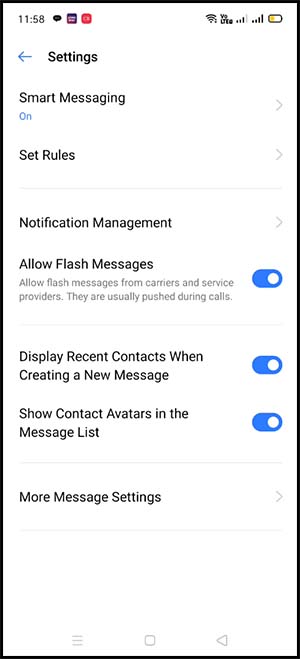 And you are now ready to verify your mobile number successfully to setup Amazon UPI.
After doing these settings, make sure you have completely closed the Amazon app and relaunch it again and then do the setup of Amazon Pay UPI.