Apple has pushed a new feature namely edit and unsend message in its latest iOS 16 Software Version onwards. The latest iOS 16 is available for Apple iPhone 8 onwards. If you are planning to test out this feature and don't know how this feature actually works out, then here we have arranged a step by step explanation on it.
Starting from iOS 16 Software Version, you can edit or unsend an iMessage after it is sent out. But to get this feature you need to update your iPhone Software to iOS 16 or later.
Edit Message
Undo Send
Edit Message feature allows to modify the already sent message or re-edit if any mistakes were present in the sent message.
Undo Send feature allows to delete the already Sent Message. Undo Send will delete the message from Senders as well as Recipient iMessage app.

This is like not only deleting message on your phone, but also deleting message which you sent on recipient phone.
Edit Message on iPhone
Edit Message feature on iPhone could come very handy when you have sent a message with a typing error in it or any details mentioned in it is wrong. So this feature offers you a chance to rectify the mistake and edit the already sent SMS through iMessage.
The Edit Message feature also comes with some limitation like you can edit the message within 15 minutes after sending the original message. And Secondly you get up to five chances to edit the same message.
To use Edit Message feature, In a iMessage Conversation touch and hold a message until the option appears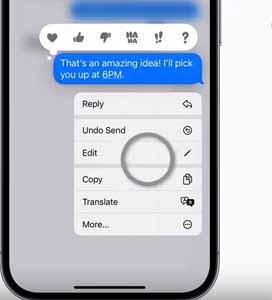 From the options Tap on Edit
You can tap the close button which looks like an X to the left of the message to cancel editing
You can make edit or even re-edit the entire message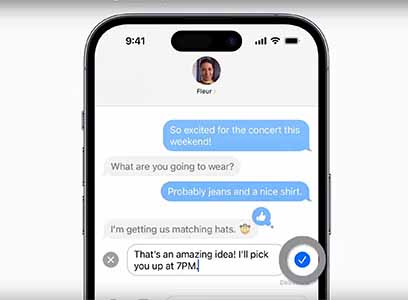 Once edit is done, just tap on the check-mark at the right of the message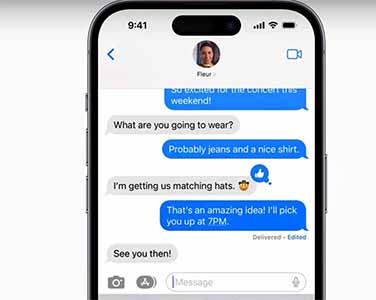 You and recipient can view the edit history, if you both are using iOS 16
Just tap edited below the message, to view what changes were made
Tap hide edits to return to the conversation.
Unsend an iMessage
Unsend feature in iMessage allows you to recall the message which was already sent. But this feature too comes with a condition, which is you can make any message sent by your disappear within two minutes of sending it. Secondly Unsend feature will be effective as long as the recipient is also iOS 16 or later user.
To Unsend message open the iMessage, just touch and hold the message until the options appears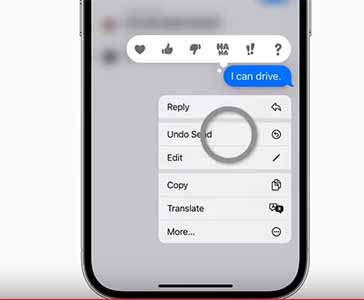 And tap Undo Send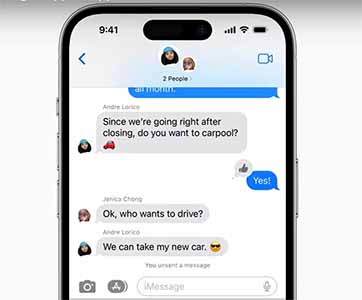 The sent message will be cleared and a intimation will appear "You unsent a message". The recipient may still be able to see your message on devices running older versions of iOS.
That's it, you are done calling back the message which you had already sent.
Can you Unsend an iMessage on iOS 15?
No, the feature of Unsend iMessage is only available on iOS 16 or later.
How to Unsend Messages on iPhone from both sides?
This feature of Unsend Messages on iPhone from both sides that is Sender and recipient is available only on iOS 16 onwards. This feature can be accessed by long pressing on the conversation which you want to unsend on both sides and tap on Undo Send. For in depth explanation you can refer above Unsend iMessage guide.
Why I am not getting Undo Send option in iOS 16?
Undo Send option is available until 2 minutes after sending the message. So to Unsend Message you need to act within that timeline, after that time period passes you cannot Unsend the Message.
Why Can't I Edit Messages on iOS 16?
The Edit Message option will be available only for 15 minutes after sending the original message. So incase if 15 minutes has already passed sending the original message then you wont be able to edit the message any more.