An invoice serves as a significant document for substantiating a purchase transaction. In line with common practice in the eCommerce industry, Myntra also provides customers with an invoice, available in both digital (soft-copy) and physical (hard copy) formats.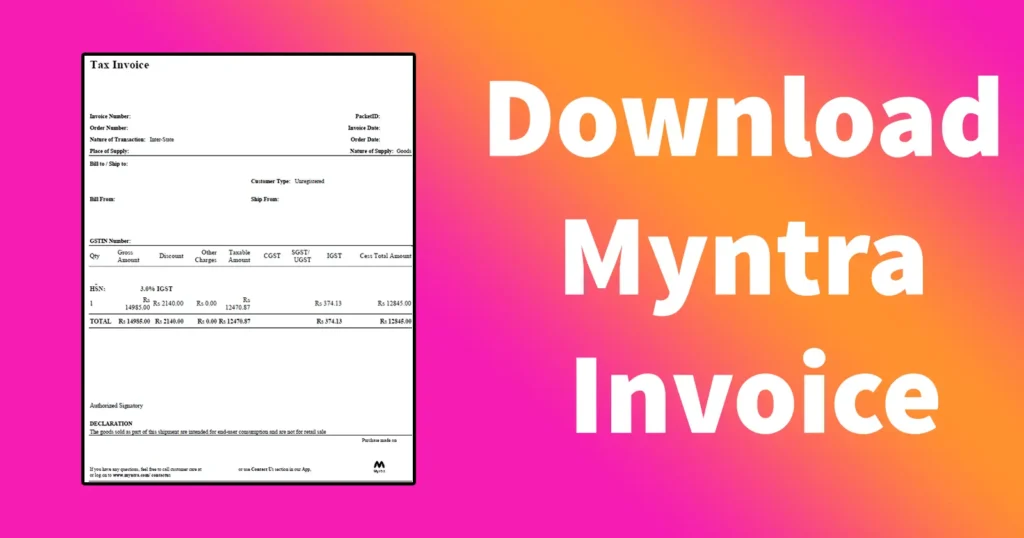 The physical copy of the Myntra invoice is typically enclosed within the package delivered to the customer. Additionally, customers can access and download a digital copy of the Myntra order invoice directly from the Myntra website or mobile application. The following section will provide a detailed explanation of the Myntra invoice download process
Myntra Invoice Download through Myntra Website
To download invoice from myntra website, visit the official website https://www.myntra.com
Login to your Myntra account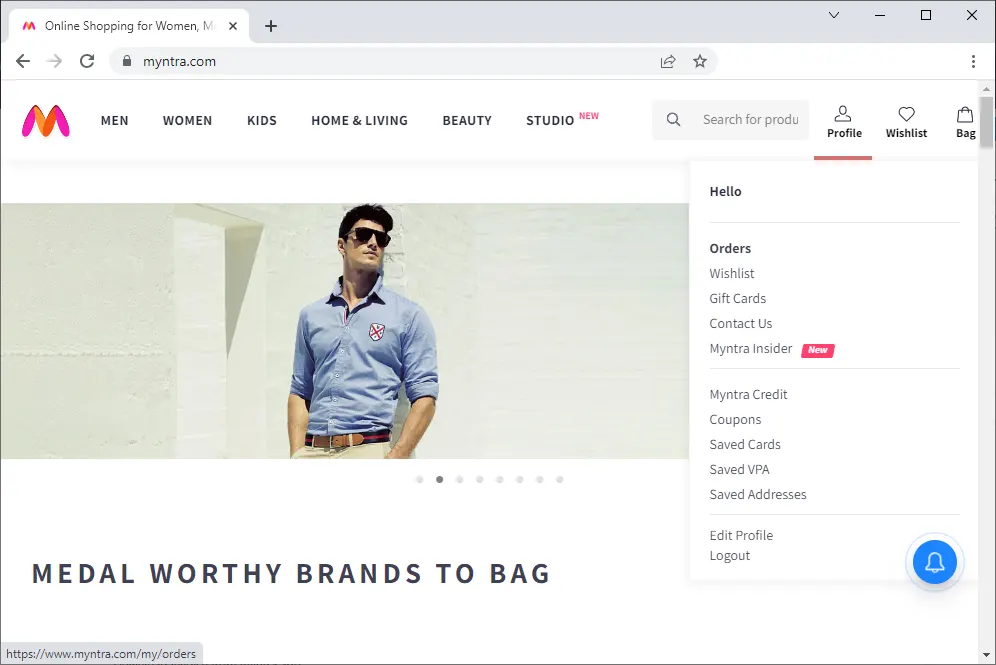 Bring the mouse over the Profile, which will display several options
From the options displayed on placing mouse over Profile, click on the Orders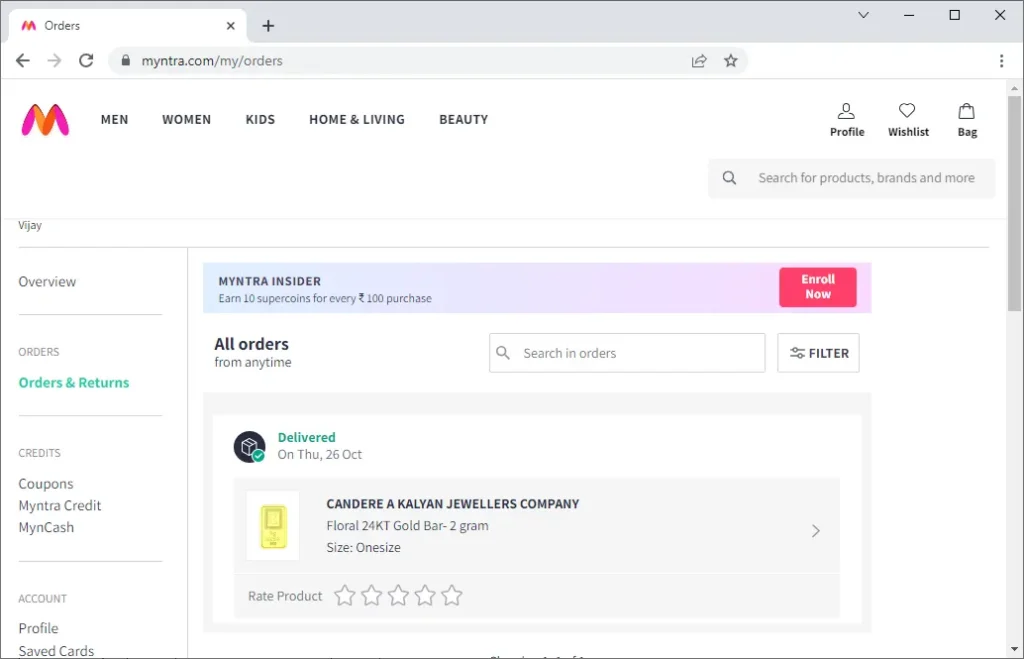 The Orders page will display all the orders placed by the customer on myntra
Scroll down the Orders page and locate the order of which you wish to download the invoice PDF
Click on the order, and the order details will be displayed on next page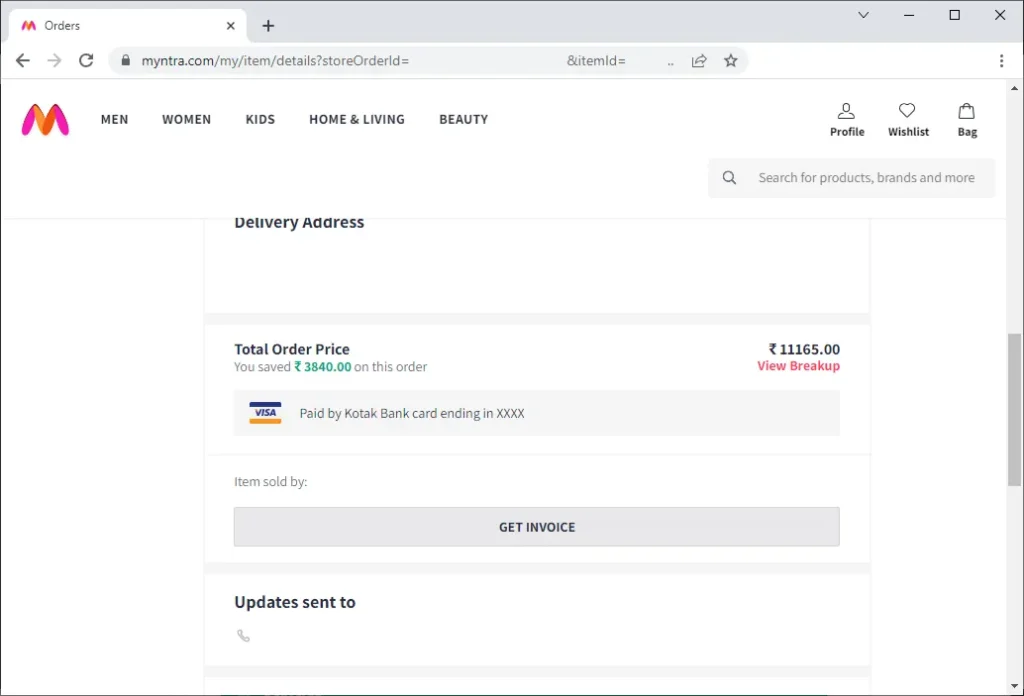 On this page at the bottom you will find a Get Invoice button
To download the invoice click on the Get Invoice button and it will download the myntra invoice pdf
Note down that the Get Invoice button will only appear once the order is successfully delivered. For undelivered Myntra orders you won't get the option to download Invoice.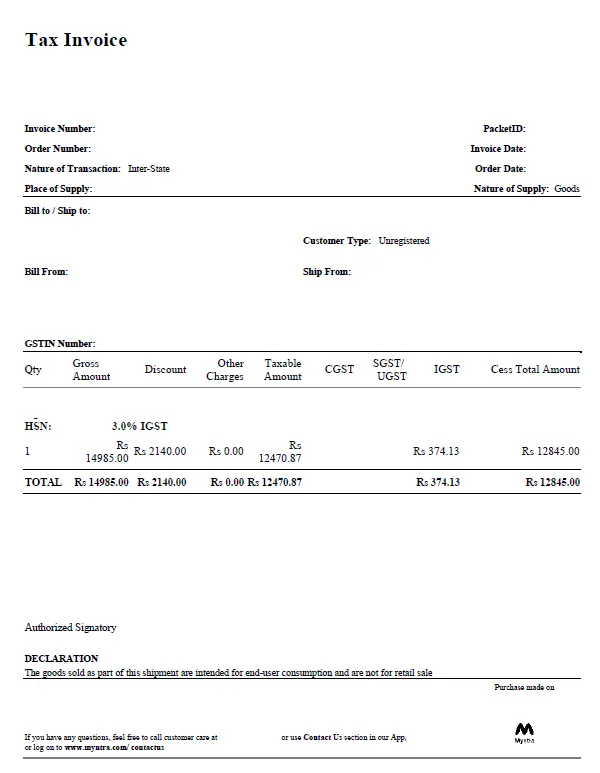 The downloaded invoice will be myntra gst tax invoice and it will contain all the details.
Download Invoice from Myntra app
Open Myntra app, make sure you have logged in to your account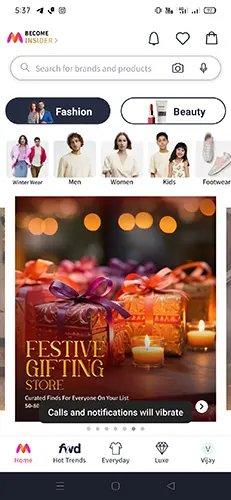 Tap on the Profile (where your name is displayed) tab from the bottom menu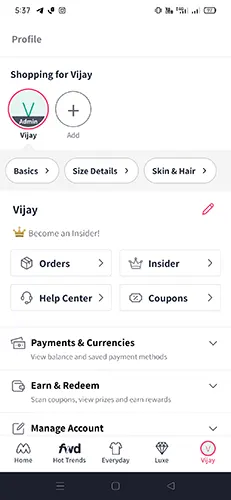 From the Profile page, tap on Orders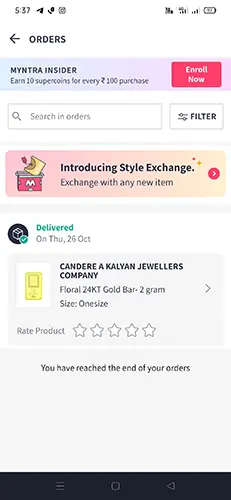 All the Orders placed by the customer will be displayed on this page
Browse the order of which you wish to download invoice copy and tap on it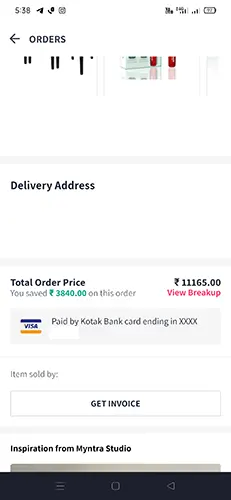 On tapping on the order, the details of the specific order will be displayed
Scroll down the page until you see Get Invoice option
Tap on the Get Invoice button and the myntra invoice pdf will get downloaded on your phone
Tap on the download completed file to view the invoice, the file will be stored in your phone's download folder.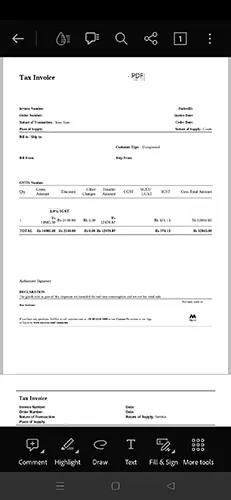 The downloaded Myntra Invoice will be in PDF file format, to view the invoice use any PDF reader app.
The above process of downloading invoice from Myntra app works for Android as well as iOS devices like iPhone, and iPad.