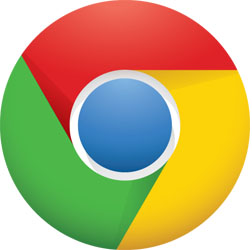 Google Chrome is one of the best and fastest web browser which speeds up your internet browsing speed. Chrome is a web browser developed by Google and available free to download for various operating systems like Windows, MAC OS X, Linux, Android, and iOS.
Download Chrome Offline Installer
But when we come on to downloading method of Google Chrome it offers Google Chrome Online Installer which is around 1 MB and when we open that Google Chrome Online Installer file it starts downloading the complete set-up files required to install the Google Chrome which sometimes can be time consuming due to connection dropouts or any other reason. So to stay away from such situations it is better that you download Google Chrome Offline Installer File which is available free to download on Official Google Chrome Website.
The main advantage of installing Google Chrome with Google Chrome Offline Installer is you can install it on multiple computer without requiring to download files again and again on each computer as well as there will be no need of internet connection on every computer where you install the Google Chrome Web browser.
Below are the official links from where you can download latest versions of Google Chrome Offline/Standalone Installer for Windows 10, Windows 8.1, Windows 8, Windows 7, Windows XP, Windows Vista, MAC OS X, and Linux in both versions 32-bit (x86) as well as 64-bit (x64).
Google Chrome Standalone/Offline Installer 32-bit (x86)
Download Google Chrome Offline Installer (32-bit) (for single user account)
Download Google Chrome Offline Installer (32-bit) (for all user accounts)
Google Chrome Standalone/Offline Installer 64-bit (x64)
Download Google Chrome Offline Installer (64-bit) (for single user account)
Download Google Chrome Offline Installer (64-bit) (for all user accounts)