When you upgrade or update your PC or laptop to a newer version of Windows, the software retains the old copy of the operating system. This old copy is stored in a folder named Windows.old. The purpose of this folder is to allow the user to revert back or downgrade to the previous version of Windows, in case the user wish to do so in the future. It can be accessed by navigating to "C:\Windows.old".
However after upgrading to newer version of Windows and testing for a while if you find that you don't want to revert back or rollback you can clean up at least 15 GB of Hard disk space by deleting the Windows.old folder. But deleting Windows.Old folder is not as simple as you delete regular files and folders. As the Windows.Old folder is operating system file the current running OS detects the Windows.old folder as system file so that's the reason you can't remove Windows old folder through explorer. So here is the way with which you can easily Delete Windows Old Folder in Windows to free up some space on your hard disk drive.
Delete Windows Old Folder
Hit Start and R button from your keyboard to start run command and in it just type cleanmgr, this command will open disk cleanup utility.
Alternatively you can even run disk cleanup by going to my computer right click on your OS drive in our case it is C: drive. Right click on it and click on its properties, on properties window just click on disk cleanup.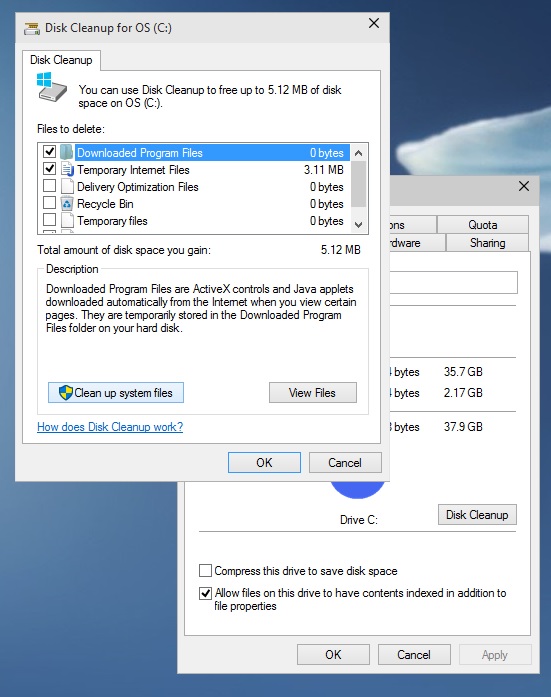 After a while scan it will open disk cleanup for OS from that window just click on Clean System Files, it will again scan for a while and open a new window.
From the Clean System Files window to delete Windows.old folder just mark previous windows installation and click on OK.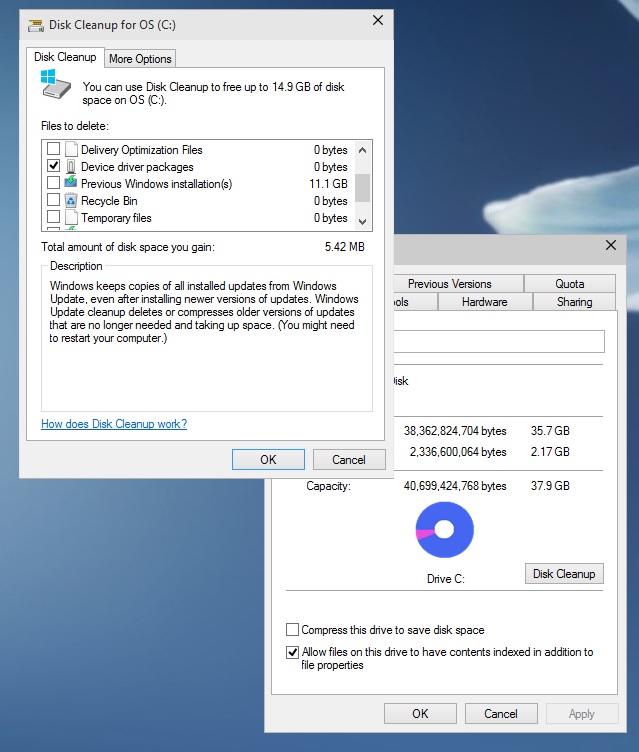 On pressing OK button a confirmation will appear Are you sure you want to permanently delete these files? Just click on delete files.
And it will start process deleting the Windows.old folder in Windows OS, it will take several minutes to complete the process.
That's it you are done deleting Windows.old folder in Windows OS.
Windows Old Can I Delete?
Yes, the Windows Old Folder can be deleted if you don't want to downgrade to the earlier version which was installed on your PC or Laptop.