Croma Invoice Download: Cromā is an Indian retail company which sells consumer electronics and durable's. It is managed by Infiniti Retail, a subsidiary of the Tata Group. Cromā offers products across the electronics and consumer durable categories which can be ordered online from their shopping portal and can also be shopped through Croma physical store.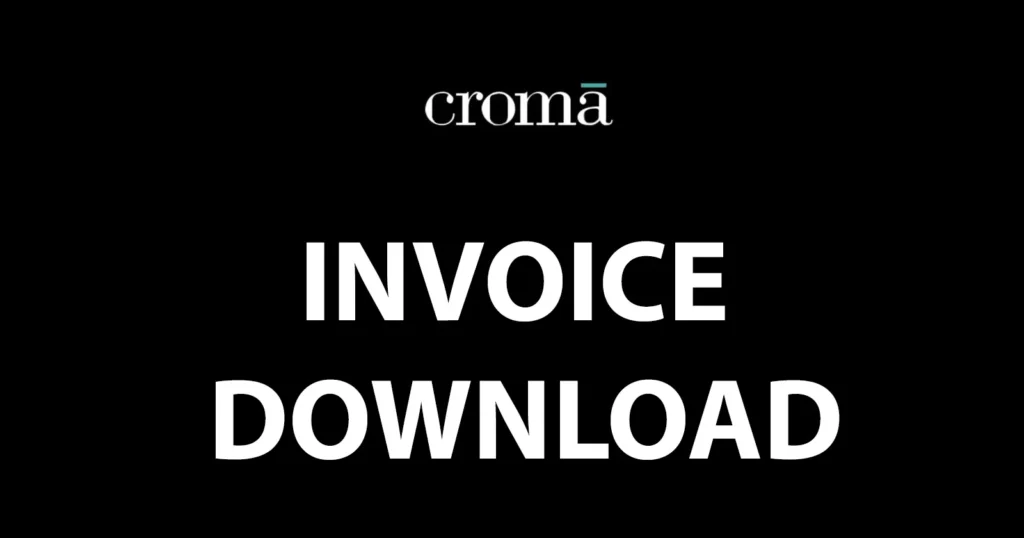 This store concept is what make's Cromā different from its top competitors like Amazon and Flipkart.
The main plus point of Cromā is that it fulfills both the needs of the customer like they can shop online from Cromā website and if the customer urges to have a physical presence of the product then they can drop in to the nearest store to check out the product physically. Having a Croma Store nearby to your location also makes the delivery of the product to happen swiftly in few hours if the product is in stock with the store.
Once you purchase any product from Cromā, whether it's online mode or by physically visiting the store, you get the physical invoice of the product. And the same can also be fetched from your Croma account anytime. This feature of downloading the Croma Invoice from their portal may come very handy when you have misplaced the bill or wish to hold bill in the soft copy form.
Why is it Important to Download your Croma Bill PDF
There are several reasons why you should download your Croma invoice, and it includes:
| | |
| --- | --- |
| Proof of purchase | Your invoice is proof that you have purchased the item, and it contains essential details such as the product name, price, and date of purchase. |
| Warranty claims | In case of any issues with the product, you might need to submit your invoice for warranty claims. |
| Tax purposes | Your invoice can be used for tax purposes, especially if you are a business. |
| Duplicate bill | If you lose the physical copy of the bill, then you can download Croma Duplicate Bill PDF from the website. |
So below is the process explained in details which will allow you to download Croma invoice or download croma bill online.
How to Download Croma Invoice
To download the invoice of the product purchased through Website or Croma Store visit https://www.croma.com/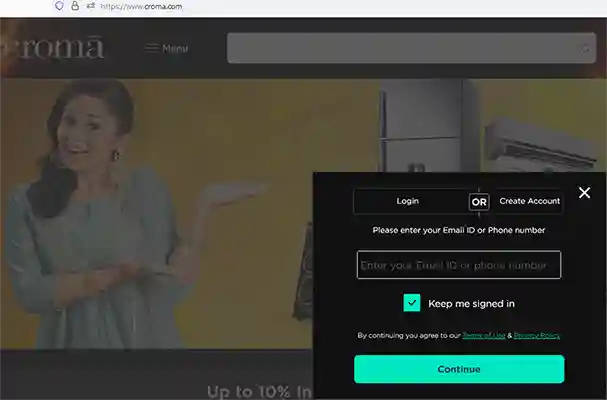 Login to your account, if you have bought from Croma Store make sure you login using the mobile number which you had quoted at the Croma Store billing counter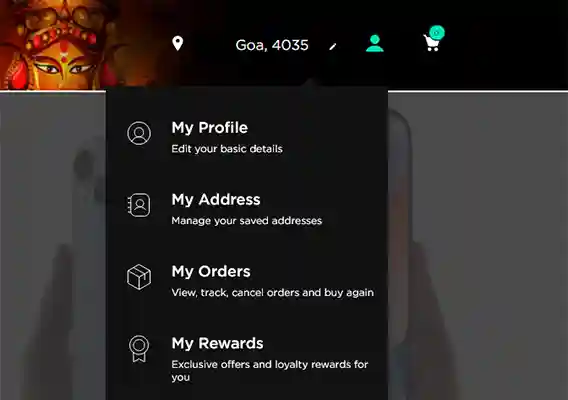 After logging in to account, from the top right Corner menu hover the mouse or tap and click on My Orders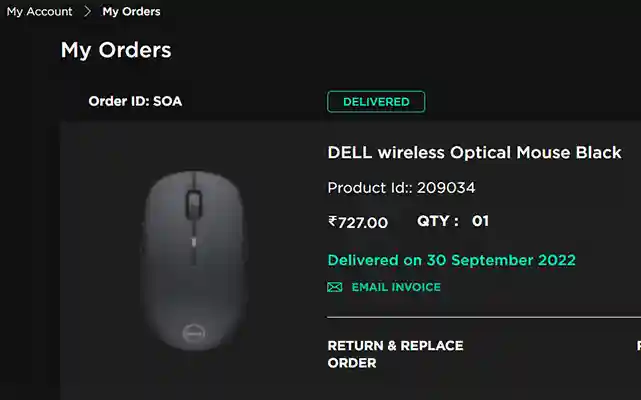 My Orders page will display the order history (croma purchase history)
On every order, you will find a Email Invoice button
Click on email invoice button on whichever order of which you need the invoice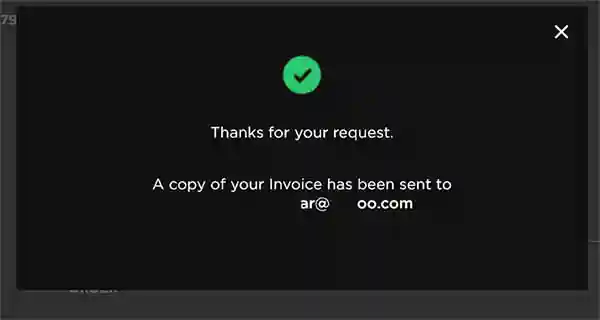 This will email you the invoice on your email address
The Invoice Email may take some time to get delivered to your email, if you haven't received it then don't forget to check the spam or junk folder.
The email will contain your invoice, which you can print or store it on your device for future reference.
If you haven't added email address to your account, then go to my profile > enter email address in the email field and save changes
This order has multiple shipments or refunds. please download the documents from desktop website. What does it mean?
If you are trying to download the invoice through mobile app, then for multiple order you may get such error. In such case you should try downloading the invoice from the website.
Is there any service called Croma Invoice Missed Call Number?
No, there isn't any such service which offers to download invoice on giving miss call. However you can reach out Croma Customer Care and ask them to send you the invoice on email.
Can I do Croma Invoice PDF Download through Croma app?
No, as of now Croma haven't launched their app for any devices.