JioFi is a multipurpose router as with WiFi connectivity it also allows you to make calls using the JioCall app. This allows the user to make a video as well as voice calls using the Jio SIM present in the JioFi router.
The app JioCall is available for iOS as well as Android devices. But recently many of the JioFi users are unable to use their JioFi router to make voice and video calls specifically on their android phones.
Almost all the android phone users who have updated their phone software or android version to 10 and above are experiencing this issue. And instead of numerous complaints and reports by JioFi Customers, there is no official solution or update fix for the JioCall app.
Personally I have seen many JioFi customers who are running at the Jio Store and Jio Service Center to report the issue jio call not detecting jiofi router. In reply to the customer's complaints, those service centers and store guys don't have the solution to fix this issue.
Problem Occurring in JioCall app after Android 10 Update
Every android user who are running their phone on Android 10 and above are unable to configure the JioCall app with JioFi connection. Whenever a user tries to launch the JioCall app, the JioFi option is grayed out and it gives a message connect to a valid JioFi connection.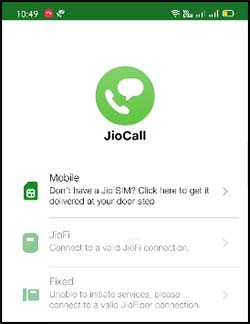 So if you are experiencing the same problem in your JioCall app on Android 10 or above or below versions, then we have found the fix for it.
Fix JioCall app: Connect to a valid JioFi Connection in Android 10
If you haven't used your JioFi router for a while for making voice and video calls because it shows Connect to a valid JioFi Connection in Android then below is the solution for it.
Confirm whether you have the JioCall app installed on your phone, as some people may have uninstalled or removed it from their phone as it was not working.
Once you have confirmed that you have the JioCall app on your phone, connect to the JioFi Wifi connection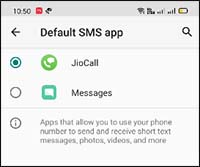 Now go to settings of your phone > app management > default app > tap on SMS app and set JioCall a default SMS app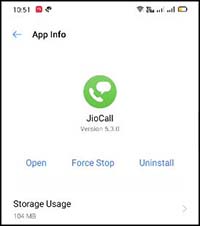 Now just restart your phone, if you don't want to restart your phone then you can force close the JioCall app by going to phone settings > App management > App list > search for JioCall app and tap on it > tap on Force Stop
Now relaunch the JioCall app by tapping on the JioCall icon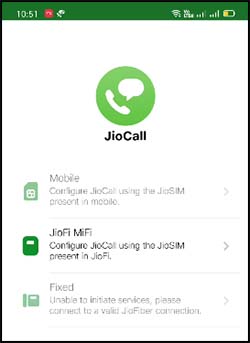 Now you will get option to configure JioCall using the Jio SIM present in the JioFi
Just setup the connection and you will be able to make video and voice calls using JioCall app with the help of JioFi router connection
Note: If you set default SMS app other then JioCall app then the same problem will occur which will throw connect to a valid JioFi connection error.