Coin Master is a app based game developed by Moon Active. The Coin Master Game resolves around building a Viking Village to the Top. To accomplish this mission the player needs to join their Facebook friends and millions of the players around the world, in attacks, spins and raids to setup their Viking Village to the Top.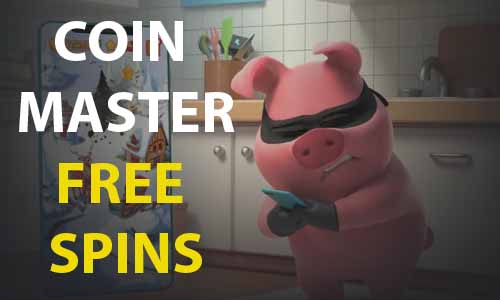 Recently the craze of this game has been drastically increased, and so on the players are in a hunt to earn more free spins of coin master game. As per the Coin Master game conditions per day each player gets limited number of spins, and to increase the limit or to get additional spins the player needs to pay for it. There are several spin packs available in the app which can be purchased by paying a real cash. And if the player doesn't wish to pay to buy additional spins, then their progress in the game would lag.
But rather than buying the additional spins by paying real money, there are other alternatives through which one can earn additional spins for the day, that too on daily basis.
Yes! You read it correctly, you can get Coin Master Free Spin's Daily.
Free Spins Coin Master Daily
Below we have daily curated links from where you can collect or claim Coin Master Free Spins and play the game without any limits or worrying about the spins.
Today – 2nd October 2022
1st October 2022
10 Spins, 2 Million Coins
3 Million Coins
25 Spins
30th September 2022
29th September 2022
25 Spins
3 Million Coins
10 Spins and 1 Mil Coins

How to Claim the Free Coin Master Spins
To claim the daily free spins of Coin Master game, visit the links updated daily
Login with your FB Account and get the free spins
Now you have unlocked the spin and start spinning