Bank of Baroda (BOB) Account holders can check their available balance present in their BOB Bank Account simply by giving a miss call wherever you are and whenever you want 24/7. This facility of BOB Balance Check by Miss Call is free of cost as well as this service can be used any time you want to know or check your balance in your Bank of Baroda Account.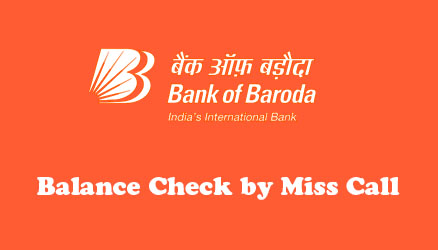 So below is the procedure of availing BOB Balance Check by Miss Call.
BOB Balance Check by Miss Call
To be able to check your Bank of Baroda (BOB) Balance by Miss Call your mobile number should be registered with your Bank Account. (And if you have not registered your mobile number with your bank account than you can get it registered by visiting your branch).
From your registered mobile number just call 09223011311 and after a ring your call will automatically get disconnected.
And in few seconds or minutes you will receive a SMS on your mobile containing last four digit of your account number and current balance of your bank account.