Asus' much awaited ZenFone 2 will be soon launched in India. The company sources announced that the handset is scheduled to release later this month. Although a number of Asus handsets are expected to release shortly, the company will launch its 5.5-inch screen Smartphone (ZE551ML) in the initial phase. The handset has already been launched in Taiwan and Europe.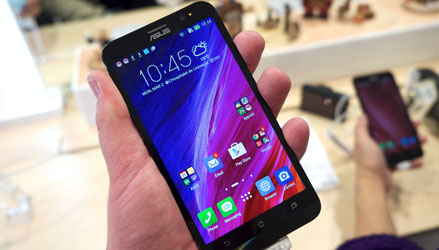 Asus, the famous Taiwanese company specialized in manufacturing various electronic devices and equipments such as mobiles, Laptop, Desktop, motherboards, etc. has added that all its future handsets to be launched in India will support LTE bands or 4G network. Asus mobile can be availed online at attractive rates using Snapdeal discount coupons.
Asus Mobiles: An Introduction
The term Asus is derived from Greek mythological character the "Pegasus, a divine winged horse as per the legend. The character is the symbol of wisdom, Poetry and inspiration. Asus decided to continue their business with the last four alphabets of the word for brevity and to keep its name concise.
The company was established in 1989. It was the brainchild of four engineers TH Tung, Ted Hsu, Wayne Hsieh and MT Liao. The company has manufactured a number of technical equipments including motherboards for Intel, graphic cards, Laptops, Desktops, Soundcard, etc.
Over the last few years, Asus has diversified its business and forayed into mobile manufacturing too. It has introduced some of the world's finest smartphones for consumers. With the success of Asus Zenfone 5 and 6, the company is launching its highly anticipated Asus ZenPhone 2 within the next few days in India.
Technical Specifications of the Asus ZenFone 2 (ZE551ML) Mobile Handset
It is a touch screen handset offering you with the style and simplicity at the same time.
The handset provides a large 5.5-inch screen size enabling you to view videos or movies easily on the device.
It is preloaded with a high-capacity 3000 mAh battery offering you high talk time on a single charge.
The handset is available in attractive colors such as Sheer Gold, Glamour Red, Grey and Black.
Asus ZenFone 2 comes with 16 M colors and the resolution of 1080×1920 Pixels; this enables the handset to provide you with stunning display quality.
The device is preloaded with highly efficient Quad-core (Intel Atom Z3580) processor @ 2.3 GHz.
The handset has an internal memory of 32 GB and can be expanded up to 64 GB using a Micro SD memory card.
This Asus mobile offers you spectacular camera quality with 13-megapixel and flash option too. The front camera on the set (used for video calling) is 5-megapixel.
It works on Android's latest v5 Operating System.
Asus ZE551ML mobile also supports the latest functions of Bluetooth, Wi-Fi and GPS.
You can also play radio on the handset. It supports 3.5 mm jack by which you can connect the device with an external speaker.
It is a dual SIM enabled handset through which you can use two networks on a single device.
How Can I Buy Asus Mobiles at Cheapest Possible Rates?
We want to buy effective and stylish mobile on a frequent basis. It is not possible for shopkeepers to keep all mobiles in their shops. On the other hand, online shops offer us with a larger choice of goods and products to choose from.
E-commerce is very much trending these days on a global scale. You can now easily buy any branded handset at its cheapest rate using Flipkart Coupons, available at selected site. Book your order today to avail the offer. Hurry up 🙂